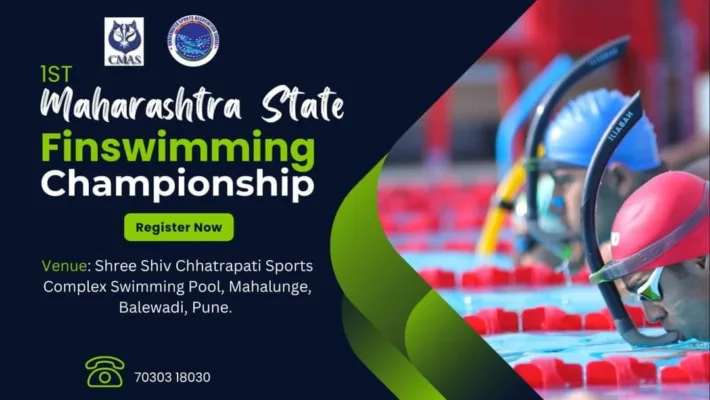 The 1st Maharashtra State Finswimming Championship will be held at the Balewadi Stadium Swimming Pool, Pune on 11th June 2023.
Join the event for a day filled with exhilarating races, incredible talent, and the spirit of sportsmanship. This championship promises to be an unforgettable event, showcasing the remarkable skills of finswimmers from across Maharashtra.
Mark your calendars and spread the word! Share this post with your friends and family who might be interested in this thrilling aquatic spectacle. Don't miss out on this fantastic opportunity to witness the future stars of finswimming and support the incredible talent within our state.
Stay tuned for more updates regarding registration, race categories, and exciting prizes. Get ready to dive into the excitement of the 1st Maharashtra State Finswimming Championship!
Help us! Send information and results about Finswimming events and championships!