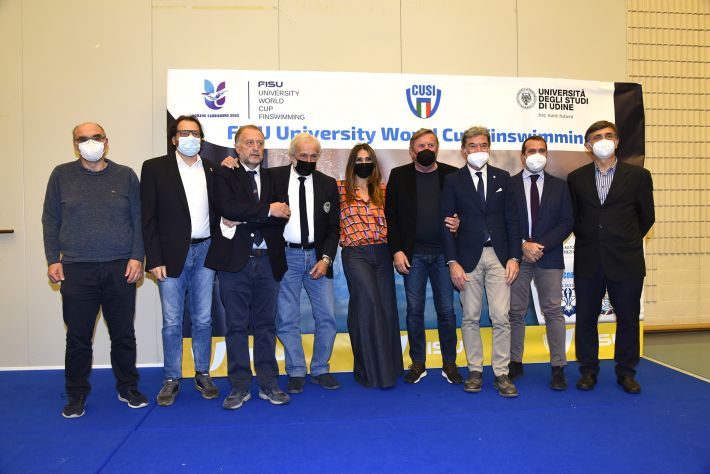 As already seen into the Official CMAS Finswimming Calendar 2022, Lignano Sabbiadoro in Italy will be the hosting city for the next Finswimming University World Cup.
This weekend, November 20th-21st 2021, FIPSAS officially presented this Finswimming event to the press.
Fipsas brings athletes from all over the world to the water 2022 will be "the first time" for Fipsas (Italian Federation of Sport Fishing and Underwater Activities) and Cusi (Italian University Sports Center) in organizing the Finswimming World Cup for university athletes. And Lignano Sabbiadoro will be the stage for an event of international value capable of bringing over several hundred athletes from five continents to Italy. With the voice of Roberta Ammendola, journalist and Rai presenter, it was presented at the Bella Italia Village, on the occasion of "talentopInnato" (an event that recorded the presence in the water of many students of the University of Udine and of the High Schools of Lignano Sabbiadoro and San Vito al Tagliamento).

And Carlo Allegrini, President of the Fipsas Underwater Activities and Finswimming Sector, was clear: «The collaboration with Cusi will be essential to organize a memorable edition of the World Cup. The declared goal is to show off our discipline, to make its beauty "explode" with the sinuosity of our athletes, the fastest ever in the water. Lignano Sabbiadoro will be the starting point to land towards the Universiade: a goal that fin swimming is largely able to achieve thanks to the close collaboration with the Fisu (International University Sports Federation) ".
Help us! Send information and results about Finswimming events and championships!