Are you looking for a Monofin Workshop in Europe? Maybe this is what you need!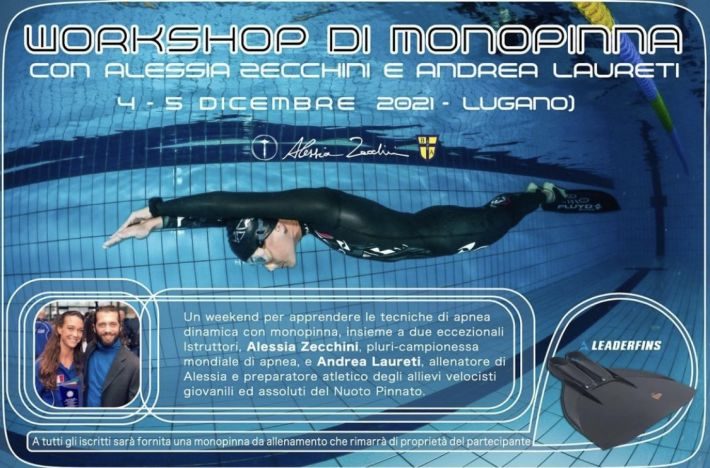 On December 4th-5th 2021, the Freediver Alessia Zecchini and his own coach Andrea Laureti will be in Lugano (Switzerland) for an internship focused on Dynamic Freediving with Tools with particular attention to hydrodynamics, technique and strengthening of physical and motivational skills. Andrea is also one of the main coaches of the BA Finswimming Team in Rome.
There will be sessions of hypoxic and hypercapnic work as well as stretching and breathing work. They will also involve the interns in the preparation for the race performance through the Race Viewing sessions. They will analyze together the freediving and surface swims with the help of instant videos that will be recorded during the training sessions.
Finally they will give some advice on how to best plan a season starting from the General Preparation Period up to the end of the season Tapering. At the end of the Internship Alessia and Andrea will give all Interns a Certificate of Participation.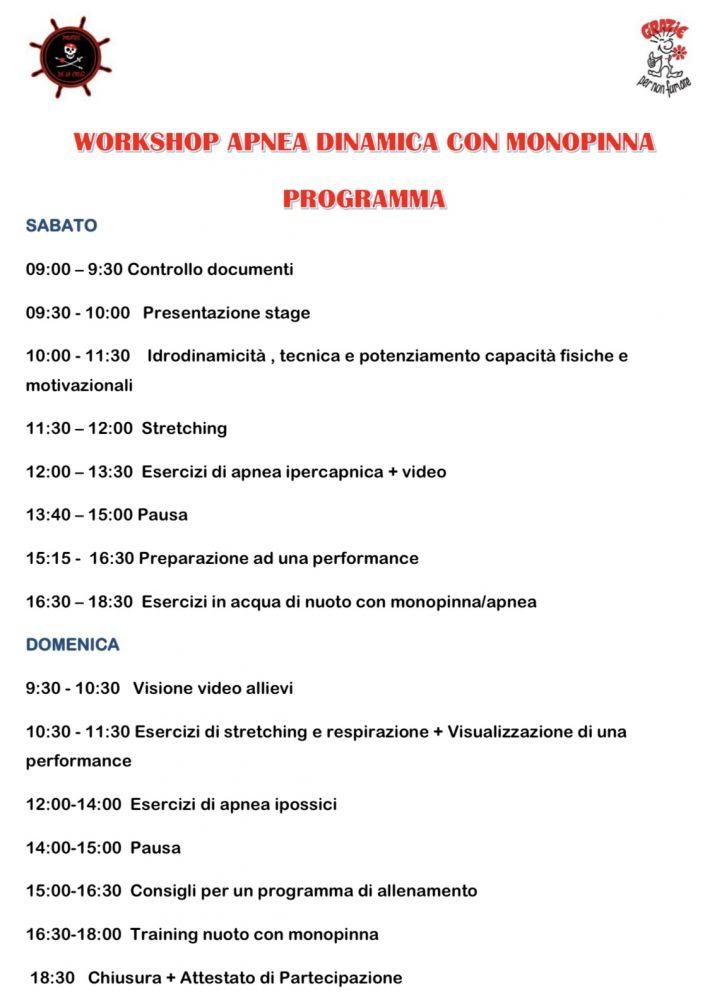 Help us! Send information and results about Finswimming events and championships!