This is an open letter, appeared yesterday April 10th 2020 in the official CMAS web page, written by the current CMAS president Mrs. Anna Arzhanova. She is speaking to all the National Federations affiliated to CMAS.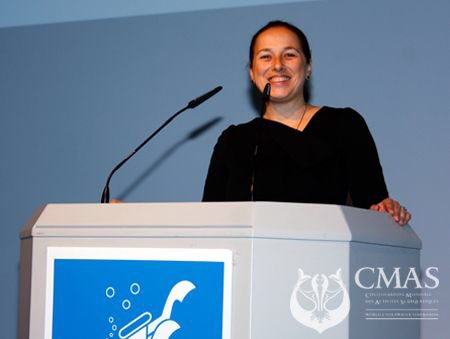 Object: COVID 19 Letter President

Dear Presidents & Secretaries General,

I hope this letter finds you, your athletes and families well and that you are safe and sound during this harsh period of time.

The extremely rapid and unpredictable spread of the COVID 19 outbreak has seen the situation continue to deteriorate around the planet. Governments around the globe are shutting down all non-essential business operations in order to cope with the overwhelming velocity of the current situation. We are contemplating the sporting world take on its most significant challenge during peacetime history and resulted in us all having to make tough decisions that have impacted, not only our athletes but also our National Federations and sporting calendars for the next two years.

During this uneasy time, the solidarity of our organisations will be paramount in protecting our sporting environment and ensuring that athletes around the world will be able to safely participate in their respective sports once this crisis ends. In light of the challenges we all face, and with the decision of organising committees to cancel or postpone the Continental and World championships and cups, the significance of meeting this challenge together is more important now than ever before.

The CMAS understands you are all facing a serious situation with your events being postponed or cancelled this year, which has had a serious impact on your NFs operations, and with the uncertainty of the future, we would like each NF to know that the CMAS stands by you and offers our support to assist in navigating this difficult period.

The safety and wellbeing of your athletes and divers is the utmost importance during this time and therefore; we want to encourage all your athletes to follow the news at CMAS website which provides updates of the COVID 19 situation, as well as all changes of events calendar. You can also share feedback with us, and ask any questions you might have, as we strive to support you and your athletes and divers in the best way possible as we go through this exceptional situation together.

Please, stay safe, stay healthy, and let us know if there is anything that we can do to support you during this difficult time.

Best Regards,

Anna Arzhanova President of CMAS
Help us! Send information and results about Finswimming events and championships!