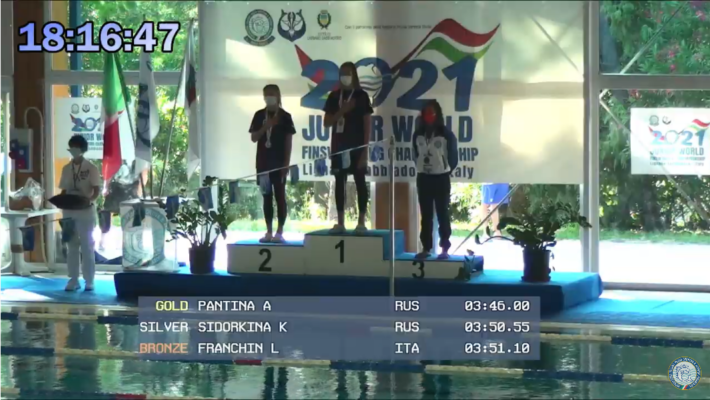 The Russian Arina Pantina set the new World Record on 400 bifins girl with the time of 3.46.00, during the second day of the Finswimming Junior World Championships – Italy 2021.
The previous one was set by the Russian Yana Martinova with the time of 3.49.32 in Istanbul (TUR) 01/08/18.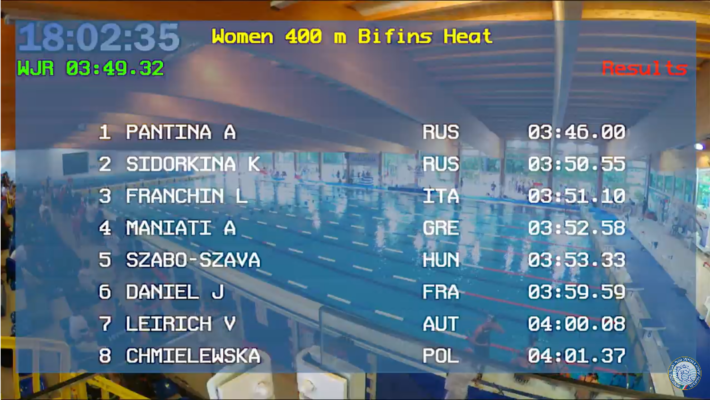 Congratulations!
Help us! Send information and results about Finswimming events and championships!