The Atlantic Games will take place in Viana do Castelo (Portugal) from 11 to 15 July 2022 and will bring together around 400 young athletes aged 12 to 18, from the cities, regions and countries of the Atlantic Arc. The delegations will shine from multiple colors: Andalusia, Asturias, Brittany, Cantabria, Cornwall, Devon, Scotland, Galicia, Ireland, Normandy, Norte Portugal, New Aquitaine Basque Country, Pays de Loire, Wales…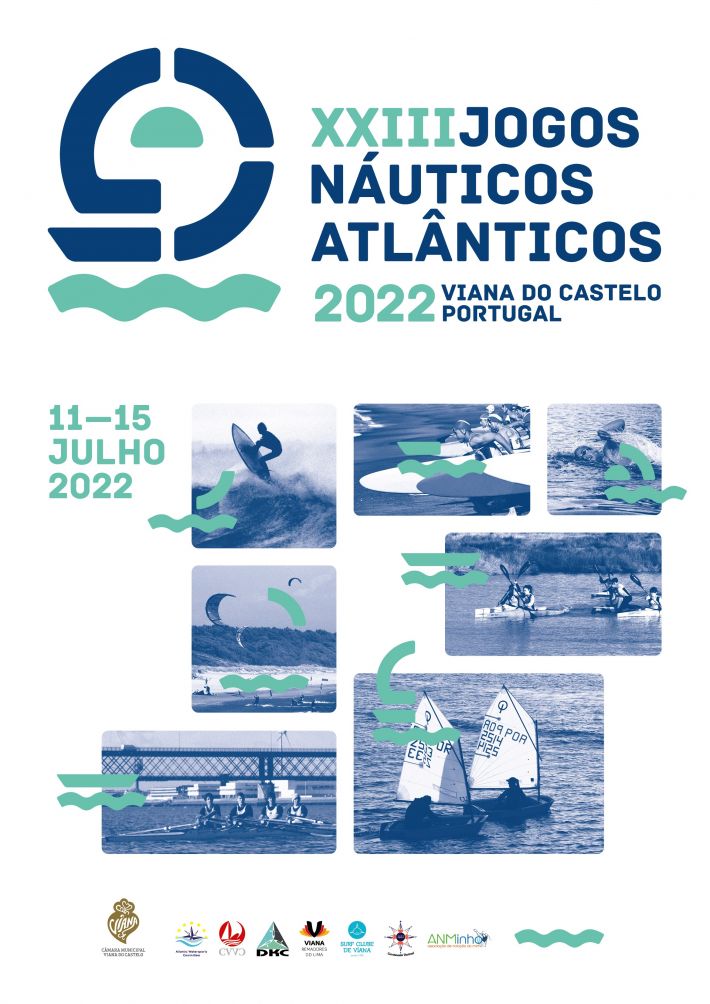 These young athletes, girls and boys, will be registered in 7 nautical and aquatic activities declined in 60 competitions: rowing, canoe-kayak, finswimming, open water swimming, surfing, surf life saving and sailing.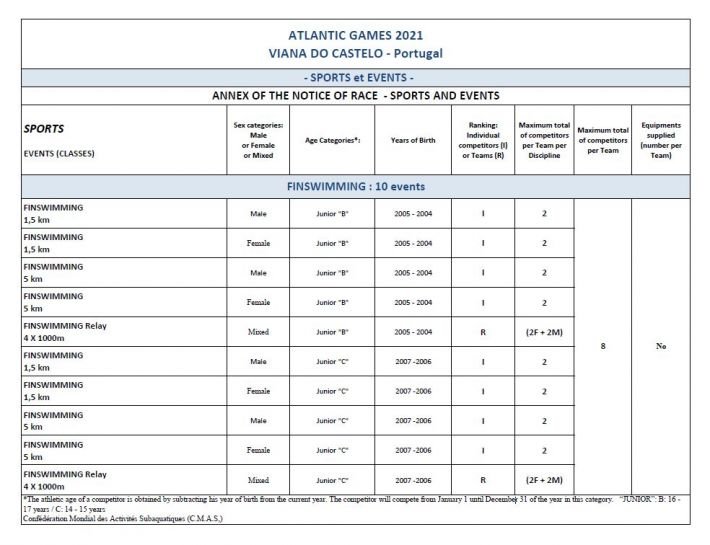 Help us! Send information and results about Finswimming events and championships!