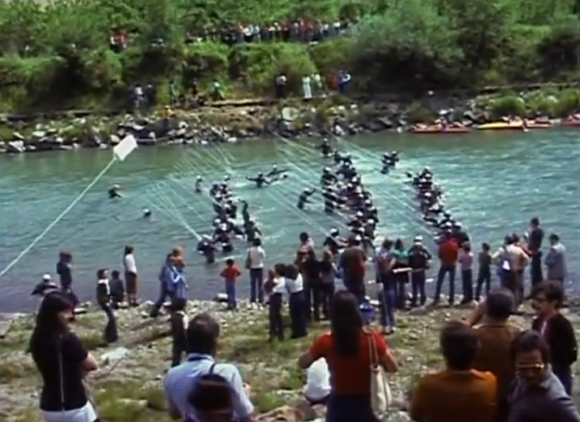 The Adige river in Italy was used once as place in which one of the best and hardest Finswimming Competition took place, it was called Coppa Primavera di Bolzano (now it is taken in the Monticolo lake) and it was valid as the Italian Round of the Coupe de Corlieu. It was exactly on May 23th 1976.
This video, in German language, shows about one hundred finswimmers was competing between the towns of Vilpiano e Ponte Adige with a total distance of 10 kms. At the end the winning went to the component of the Carabinieri Napoli Team, the great Paolo Vandini.
Video di Dieter Perathoner
Help us! Send information and results about Finswimming events and championships!