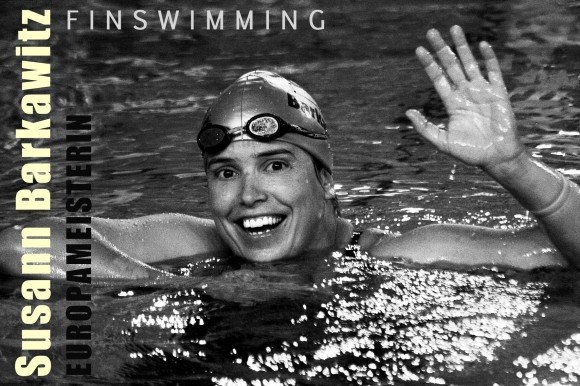 Name:
Susann
Surname:
Barkawitz
Sex:
F
Date of Birth:
07/09/1975
Place of Birth:
Nationality:
German
City of Residence:
Leipzig
State of residence:
Germany
Occupation:
Physiotherapist
Start practice Finswimming (year):
1991
Start competitions Finswimming (year):
1991
Club:
SC DHfK Leipzig
You train in 25mt or 50mt Swimming Pool?
50 m
Who is your coach?
Lutz Riemann – "the best one!"
Favorite races:
100 and 400 immersion
Favorite athlete (past or present, also as a point of reference):
Marco Scholz, Andrea Nava, Stefano Figini, Kanyo Denes
Your best results (summary):
European Champion 1999 and 2003
National or European/World Records (also in the past):
26 german records
Do you prefere individual races or relays?
I prefere individual races but I love to swim 4 x 100 fs relay too.
Do you prefere races in the pool or long distance?
I'm afraid in open water…
What is your specialty (distance, surface or immersion)?
immersion
What kind of fins or monofins do you use? (Brand)
Android! from Andronow
What other sports have practiced before?
classic swimming for 11 years
Other sports now?
snowboarding
If yes which ones?
Year of entry into the National Team (Absolute or youth,leave blank if you never entered):
start 1993, every year and leave 2008 after Eger, because pregnancy
National Team last year (if you're still in leave blank):
2008
Do you have a website or that of your team?
no
Hobbies:
my daughter – my sunshine
Other comments:
Envy one – must work hard! very hard!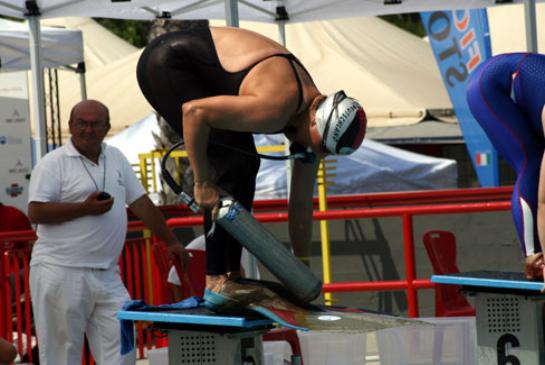 Help us! Send information and results about Finswimming events and championships!