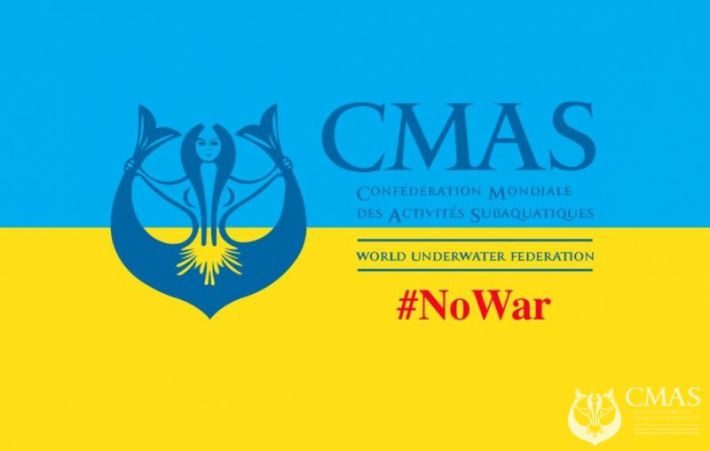 Today, March 6th 2022, CMAS bans all the Russian and Belarusian athletes and officials to take part to every CMAS event from now on.
What about the board? It is composed also by Russian people. The president herself is Russian. What will happen to them?
Here the full post by Mr O'Shaughnessy, General CMAS Secretary.
CMAS PRESS RELEASE

Today, CMAS Board Of Directors fully endorsed their Presidents' public statement published on the 3rd of March, 2022 https://www.cmas.org/news/the-president-s-message-to-the-diving-community.

CMAS has deeply rooted values that are shared by all its members and athletes and strongly believes in promoting Fair Play, Peace, Solidarity and Protection of species worldwide.

Following the war in Ukraine, the CMAS BOD decided:

In the name of Fair Play to suspend Russian and Belarus athletes and officials from participating in CMAS sporting events, given the incapacity of Ukrainian athletes to take part.
In the name of CMAS value of solidarity CMAS will not issue diving certificates to Russian and Belarusian federations
To avoid the promotion of Russia and Belarus, by:

Removing Flags from communication tools
Not holding CMAS events in Russia and Belarus
Suspending relations with the Russian and Belarusian media
Prohibiting Russian and Belarusian companies from sponsoring CMAS events

Kevin O'SHAUGHNESSY
Help us! Send information and results about Finswimming events and championships!