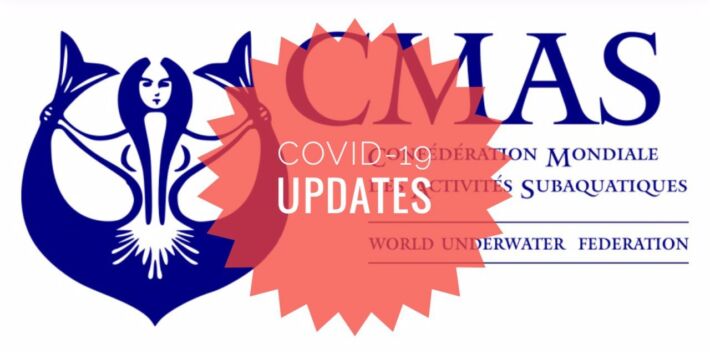 With an update on the confederal web site, CMAS has established a COVID-19 Crisis Management Board (CMB) that will consider and assess the spread of COVID-19 throughout the world.
It will consider the consequences of that spread for CMAS events and every effort will be made to safeguard all our participants and will communicate these out. In the words of our President, Mrs. Anna Arzhanova:
Since the start of the COVID-19 outbreak, CMAS has been working hard making sure our athletes, officials and fans are protected as much as possible. All those who love Underwater activities are looking forward to the 2020 competitions. CMAS is being proactive to secure the World Games, World and continental championships Qualifying System for our disciplines and to ensure our athletes benefit from both sporting opportunity and health protection. CMAS's long-standing focus on health means we can call on many widely-recognised experts in the medical field. We are very grateful for their time and their insights.
The CMAS CMB is composed of the following members:
Anna Arzhanova, CMAS President
Kevin O'Shaughnessy, CMAS General Secretary
Ilias Xiarcos, CMAS Sport Committee President
Dr. Michel Leglise, Antidoping and Sport Medicine Administration Director
Dr. John Guerts, CMAS Medical commission Director
There is also a CMAS Medical Commission that is composed of the following members:
Pavel Macura, MD
Agustí Ruiz, MD PhD
Prof. Dr Dietrich Paravinci
Anna Räisänen-Sokolowski, MD
John Geurts, MD chairman
Help us! Send information and results about Finswimming events and championships!