Yesterday, November 26th 2020, we have made a post about the CMAS International Finswimming Calendar 2021, in which we listed all the "official" (official becuse they appear in the Confederal web site at this page) calendar, so CMAS Finswimming World Cup and CMAS Finswimming international Championships. But yesterday something has happened.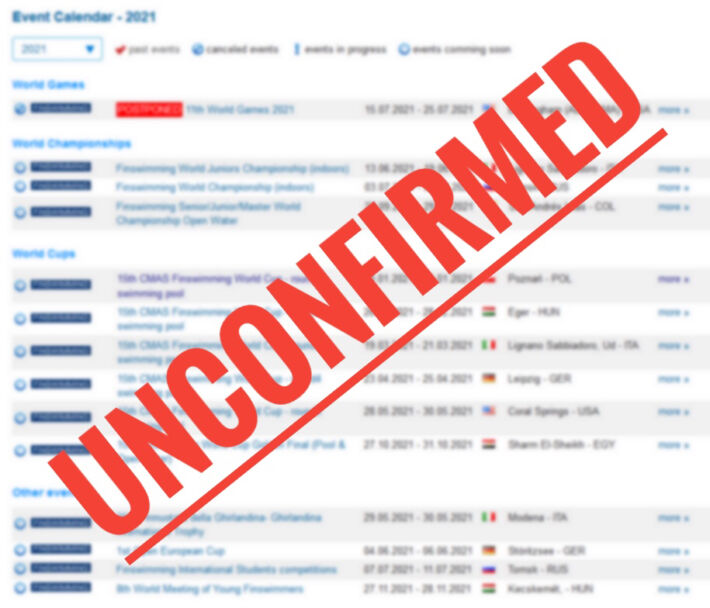 During the evening we've got some messages by people who, after having seen the calendar tried to ask to the local organizer more information for buying fly tickets/booking hotels, but they told that the event should yet to be confirmed for various reasons, one of them is obvsiously CORONA Virus.
At the moment we have this information applied to Poznan (Poland) Eger (Hungary) CMAS World Cup.
So we want to alert you that, though the events are scheduled in that calendar, they are not official, and they need to be confirmed.
So before booking hotels and buying airplane tickets, please make sure to ask local organizers for events confirmation.
Help us! Send information and results about Finswimming events and championships!