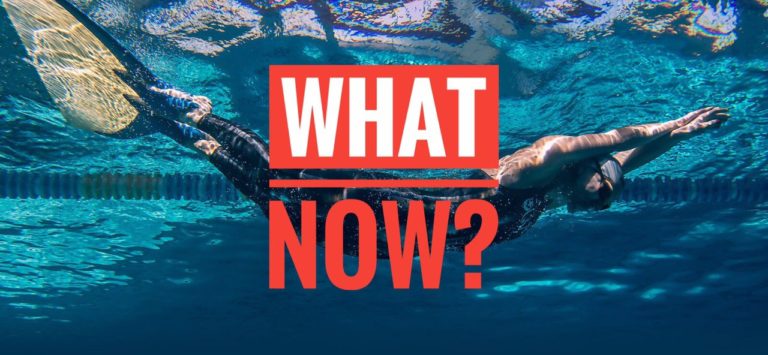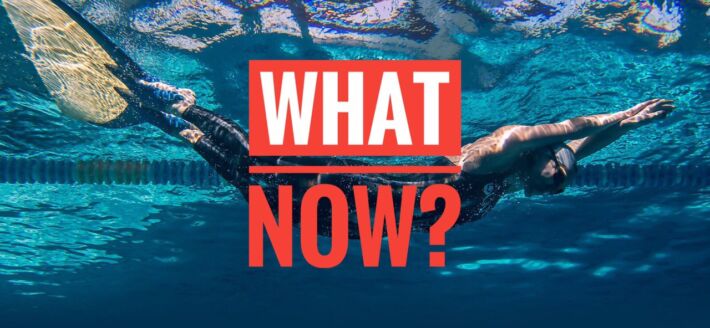 As we could all imagine, the whole world, with some few exceptions, has completely shutdown itself. And with it also all sport. UEFA, the Union of European Football Associations, has decided to postpone the running of the European Football Championships from 11 June to 11 July 2021.
This is the official communication by UEFA about European Football Championships 2020
…

UEFA EURO 2020 was scheduled to take place in 12 cities across Europe from 12 June to 12 July 2020. The proposed new dates are 11 June to 11 July 2021. UEFA would like to reassure existing ticket buyers and hospitality clients that if they cannot attend the tournament in 2021, the face value of their tickets and packages will be refunded in full. Within the next month, further information on the refund process will be communicated to existing ticket buyers via email and on euro2020.com/tickets.

…
On the other hand, but perhaps only for a short time, the IOC, the International Olympic Committee, is still missing 4 months after their development, it confirmed the development of the next Olympic Games scheduled in Tokyo in Japan and has not yet made an official decision regarding their cancellation or delay.
This is the official communication by CIO about Olympic Games 2020
…

The IOC remains fully committed to the Olympic Games Tokyo 2020, and with more than four months to go before the Games there is no need for any drastic decisions at this stage; and any speculation at this moment would be counter-productive.

…
For the moment CMAS, World Underwater Federation, has not yet made a decision on the development of the international events that will take place between now and the end of the year.
Fipsas, Italian Underwater Federation, has decided to cancel all national and international federal events. The CMAS World Cup Round 2 in Lignano Sabbiadoro has beenpostponed to May (but, IMHO, given the pandemic trend, it will be very difficult that they will be held).
Also FFESSM, French Underwater Federation, announced the cancellation of the CMAS World Cup Round 3 in Aix en Provence, without giving an alternative date.
Now it will be very difficult to organize all the calendar, also because until the covid-19 matter stabilizes for CMAS it will be very difficult to take a decision. Summer is approaching, the possible dates are getting fewer…what about autumn?
Some questions now arise spontaneously:
How the CMAS Finswimming World Cup 2020 calendar will evolve?
What will the CMAS Finswimming World Championships in Russia be like if the vast majority of athletes have not trained for two months or more?

And maybe in July there could still be countries with the shutdown in force…

What will the CMAS Finswimming Junior European Championship in Italy be like since they will take place in the current World epicenter of this terrible pandemic, Italy? How many nations will they trust to send their minors athletes to Italy?
This is the CMAS Finswimming Calendar, updated with the current cancellations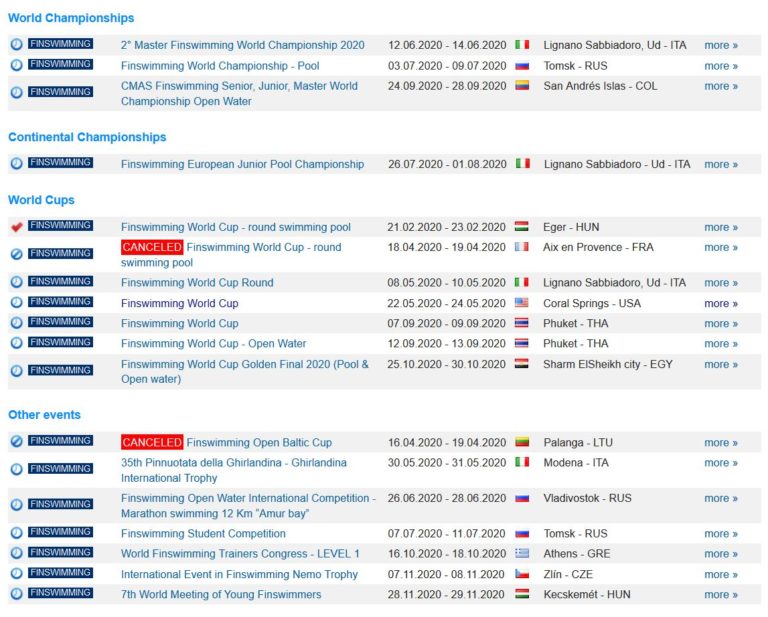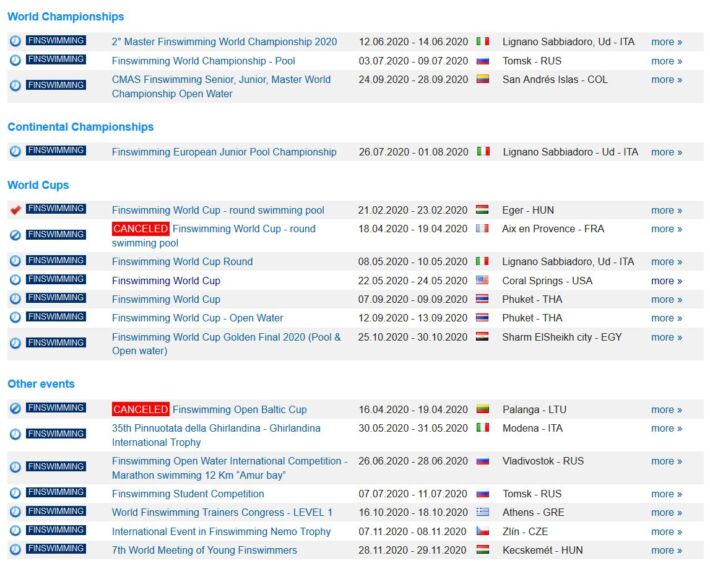 We know CMAS will decide soon. Let's hope this problem will end as soon as possible.
Help us! Send information and results about Finswimming events and championships!