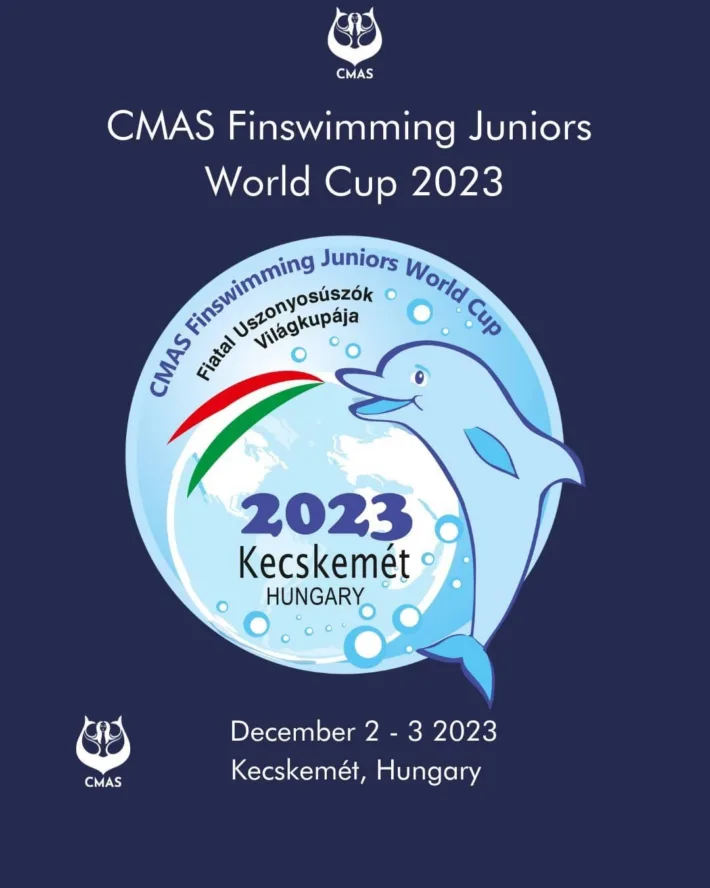 Mark your calendars for the CMAS Finswimming Juniors World Cup in Kecskemét, Hungary, on December 2nd and 3rd, 2023! 🇭🇺
STARTING LIST AND LIVE RESULTS
The Future Champions of Finswimming are gathering in Kecskemét for the CMAS Juniors Finswimming World Cup! 🥇 Don't miss this extraordinary CMAS event designed with an eye on the future of the sport.
Find out more and get ready to witness the next generation of finswimming talent!
For event details and information, visit:
https://www.sportdata.org/cmas/set-online/popup_main.php?popup_action=uploads&vernr=136&ver_info_action=info#a_eventhead
Help us! Send information and results about Finswimming events and championships!