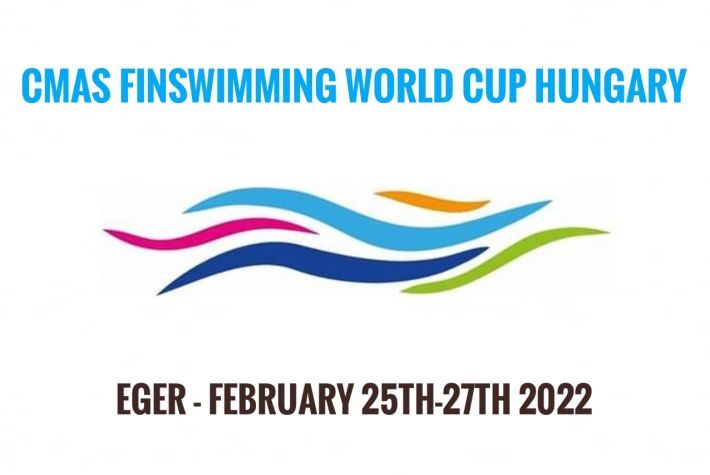 The Hungarian Divers Federation – authorized by CMAS – invites all interested Federations and Clubs to participate on the 16th CMAS Finswimming World Cup 2022 organized 25th -27th February 2022 in Eger.
The competition will take place at:
Hungary, Eger – Address: 3300 Frank Tivadar u. 5.
SESSION 4
SESSION 3
SESSION 2
SESSION 1
The swimming pool has a length of 50m, a width of 21 m and eight lanes and a depth of 2.1m The temperature of the water is 26°C ( + 1°C).
Ukraine (Belarus and Russia?) out of the Finswimming World Cup – Hungary
Help us! Send information and results about Finswimming events and championships!