The Egyptian Diving and Lifesaving Federation – authorised by CMAS – invite all interested Federations and Clubs to participate in the XV CMAS Finswimming Golden Final World Cup 2021 organised from 03rd till 08th November 2021 in Sharm ElSheikh- Egypt.
SWIMMING POOL EVENTS
---
OPEN WATER EVENTS
---
PROGRAM
The competition is governed by CMAS Finswimming Rules, by CMAS Finswimming World Cup Rules and by the present Specific Rules that every athlete – with his/her enrolment – affirms to know and agrees to follow strictly.
CMAS regulations can and should be read at the following link. http://www.cmas.org/finswimming/documents-of-the-finswimming-commission
Please note the following instructions regarding registration since all data of the World Cup are stored in the CMAS Sports database managed by SportData. The link is https://www.sportdata.org/cmas/set-online/calendar_main.php?active_menu=calendar#center_outer_middle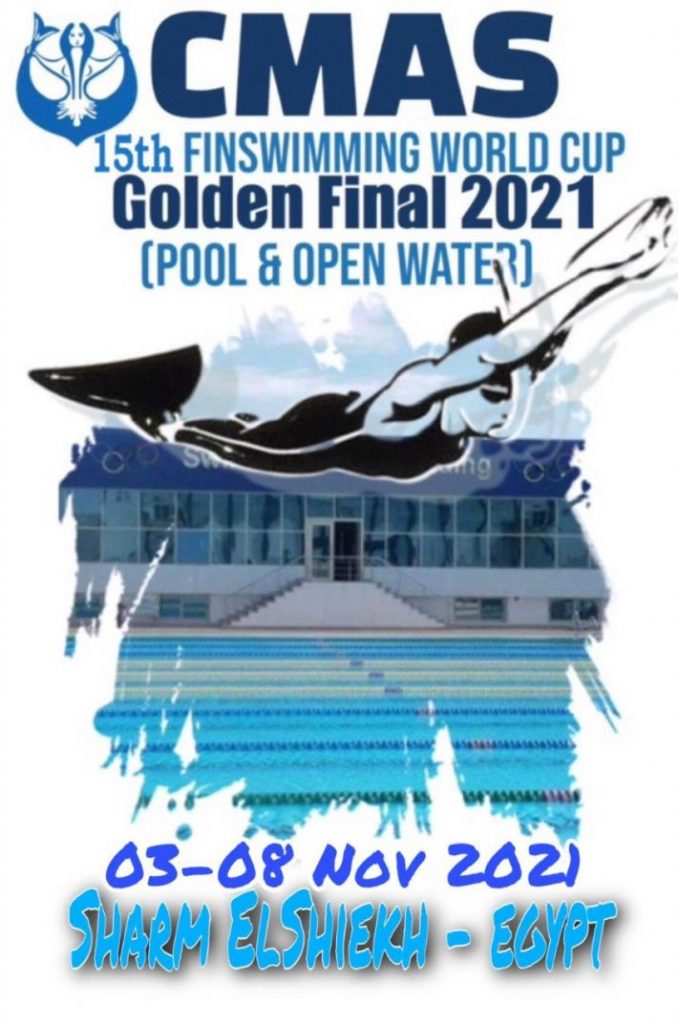 Help us! Send information and results about Finswimming events and championships!