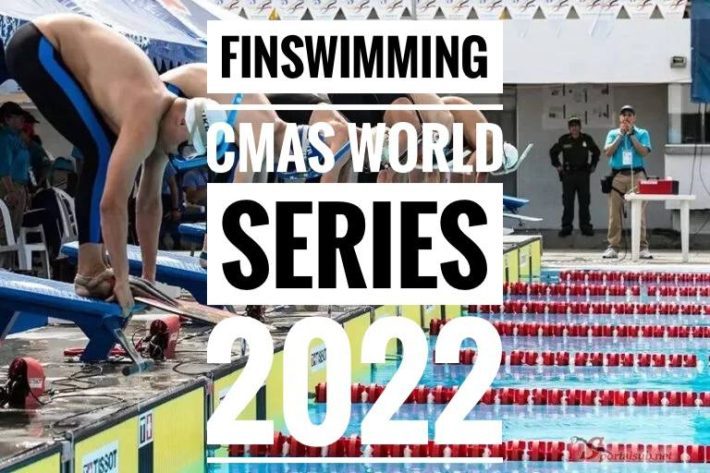 As appeared in the new official Finswimming CMAS Rules 2022, bublished only few days ago, CMAS introduced a new type of event called CMAS Finswimming World Series, in which a finswimmer, to be able to take part to this event, must be invited only by the CMAS.
In the official PDF you will find these information.
11. WORLD SERIES

11.1. This competition is organised under the umbrella of CMAS by a Local Organisation appointed
by CMAS.
11.2. The number of rounds is not defined since CMAS approve the calendar of the World Series
annually;
11.3. The CMAS General Rules and CMAS Finswimming Rules have applied during the World
Series, and the specific rules are established and accepted in advance by CMAS.
11.4. The World Series must be held in officially approved swimming pools.
11.5. Participation is only by the personal invitation of CMAS.
11.6. Configuration of a World Series.

11.6.1. A total of eighty (80) athletes maximum can participate in each round
11.6.2. 10 places in category Men and 10 places in category women are offered to organisers.
11.6.3. Eight (8) athletes by an event.
11.6.4. Only Men and Women for Seniors Categories are taking into account.
11.6.5. The events programmed in the World Series are :

a) Individual events, 50m AP, 50m BF, 100m SF, 100m BF, 200m SF, 200m BF.
b) Relays, 4x50m BF mixed, 4x50m AP mixed, 4x50m SF mixed, 4x50m AP/BF multiple,
4x100m SF mixed, 4x100m BF mixed.

11.6.6. Each relay is denominated "friendship relay". The constitution and the order are defined
in the specific rules of the round of the World Series.
This is the Program of the CMAS Finswimming World Series:

So, as you can see, it's only for sprinters Finswimmers.
Help us! Send information and results about Finswimming events and championships!