Today April 6th 2020, CMAS has published an open letter to all. It explains what is going on with the COVID-19 pandemy related to the Finswimming International events. You can read below the full text of the letter: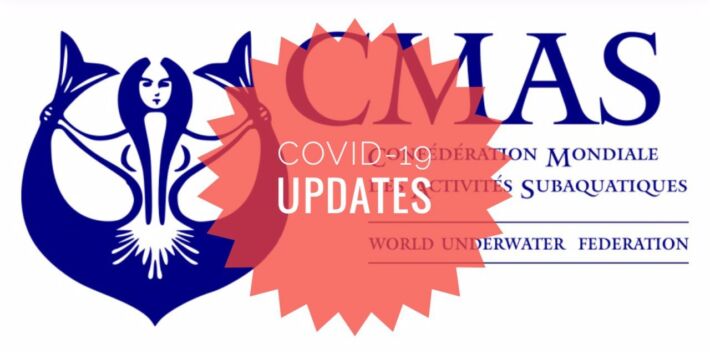 In these difficult times the entire world population is feeling the effects of the COVID-19 pandemic and since human lives take precedence over everything else, we are taking every precaution. We can inform you now that the CMAS President, Ms. Anna Arzhanova and the President of Sports Committee, Ilias Xiarcos are in constant communication with the Directors of the CMAS Commissions. They have started discussions in order to ensure that the Federations' planning, the preparations of the athletes and their coaches is not lost.

We can say for sure that the dates of many of the international competitions and championships will change, these will be rescheduled as soon as the pandemic ends. Therefore, there will be enough time for the athletes to prepare and achieve their best performances.

For the moment all Continental and World Championships that were due to be held before the end of August 2020 have been postponed. Please refer to the sports calendar on our web site.

Our leading principle is to safeguard the health of everyone involved and to contribute within our community. In this unprecedented crisis we are all united.

Wishing you, your families and your friends good health and all the best, please stay safe.
Sporting Regards,

CMB (Crisis Management Board)
So all the competitions scheduled until the end of August 2020 are postponed.
Help us! Send information and results about Finswimming events and championships!