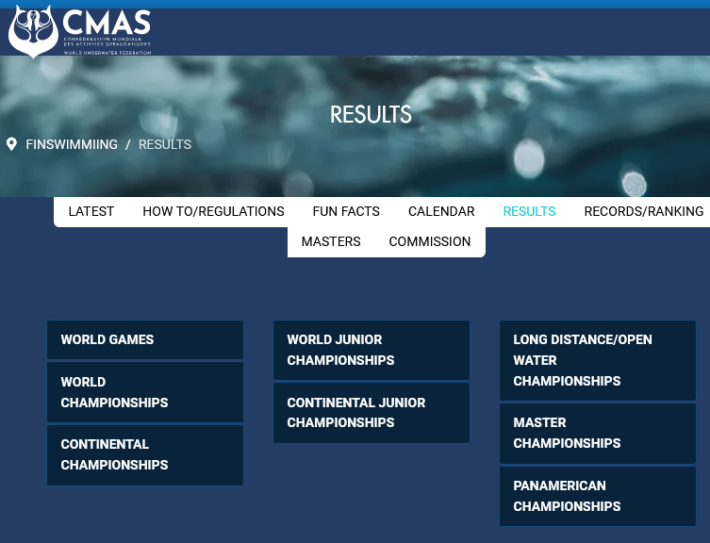 CMAS is renewing his web site and we have the pleasure to notice that they also have scanned all the results about all the CMAS and not championships, starting from the year 1967.
The championships scanned are the following:
WORLD GAMES

CONTINENTAL CHAMPIONSHIPS

WORLD JUNIOR CHAMPIONSHIPS

CONTINENTAL JUNIOR CHAMPIONSHIPS

LONG DISTANCE/OPEN WATER CHAMPIONSHIPS

PANAMERICAN

CHAMPIONSHIPS



You can find the results in this page
Help us! Send information and results about Finswimming events and championships!