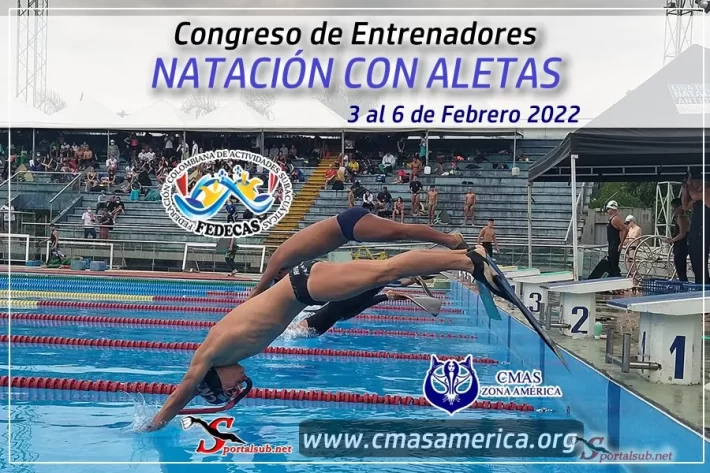 The Colombian Federation of Underwater Activities – (FEDECAS), invites the Trainers of the Finswimming modality of the countries affiliated with the CMAS America Zone, to participate in the conferences that will be held through Zoom meetings starting on Thursday February 03, 2022.
There will be 11 coaches speaking, Alvaro Hugo Polo, Juan Carlos Lozano, Erika Eguirre y Dayana Ruales, Fabio Delgado Daza, Javier Velazquez, Francisco Mendez Daza, Piedro Patiño y Juan Carlos Toledo, Yenny Xiomana Mendoza, William Peña.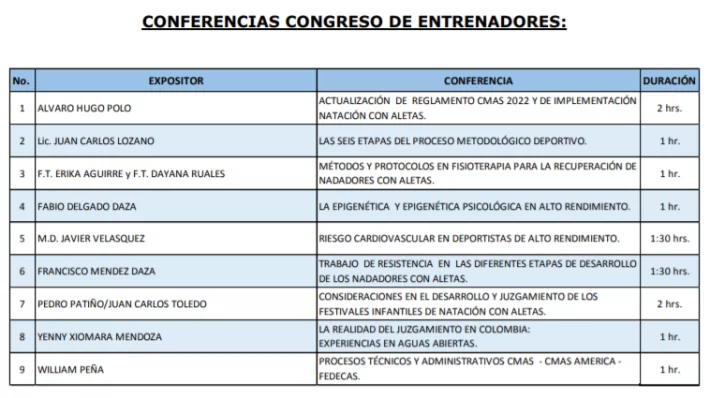 Help us! Send information and results about Finswimming events and championships!