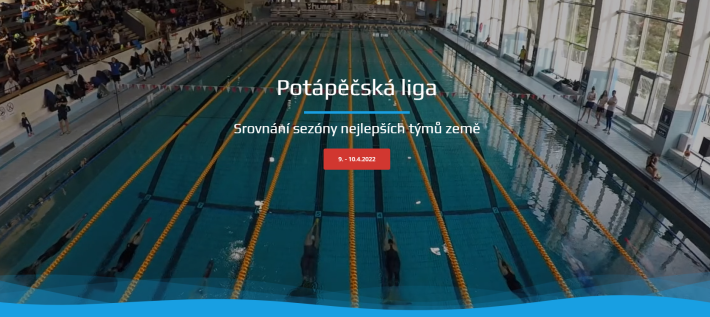 The Czech Finswimming Championships for Clubs 2022 will be held in the city of Olomouc (Czech Republic) on April 9th-10th 2022.
The Czech Team Championship is already the traditional first comparison of the season of the best swimmers from the best teams in our country. In order for the teams to succeed, they must fill all disciplines with two swimmers and also complete two relay races in two days. But a challenging program usually also brings very good results, because every team wants to win. Proof of this is the regular breaking of Czech records and compliance with national team limits. The Olomouc Club has been the organizer of these races since the very beginning of the competition.
SCHEDULE OF COMPETITIONS
Saturday, April 9, 2022
14.00 – 14.30
presentation of competitors
14.30 – 14.55
presentation of judges
15.15 – 15.40
meeting of leaders – children's pool
15.45 – 16.00
judges meeting – children's pool
15.30 – 16.15
SWIMMING
16.20
start and start of the race
16.30 – 20.30
1. PART OF THE RACE
Sunday, April 10, 2022
9.10 – 9.50
SWIMMING
9.50 – 13.00
2. PART OF THE RACE
13.00
arrival and announcement of winners
Help us! Send information and results about Finswimming events and championships!