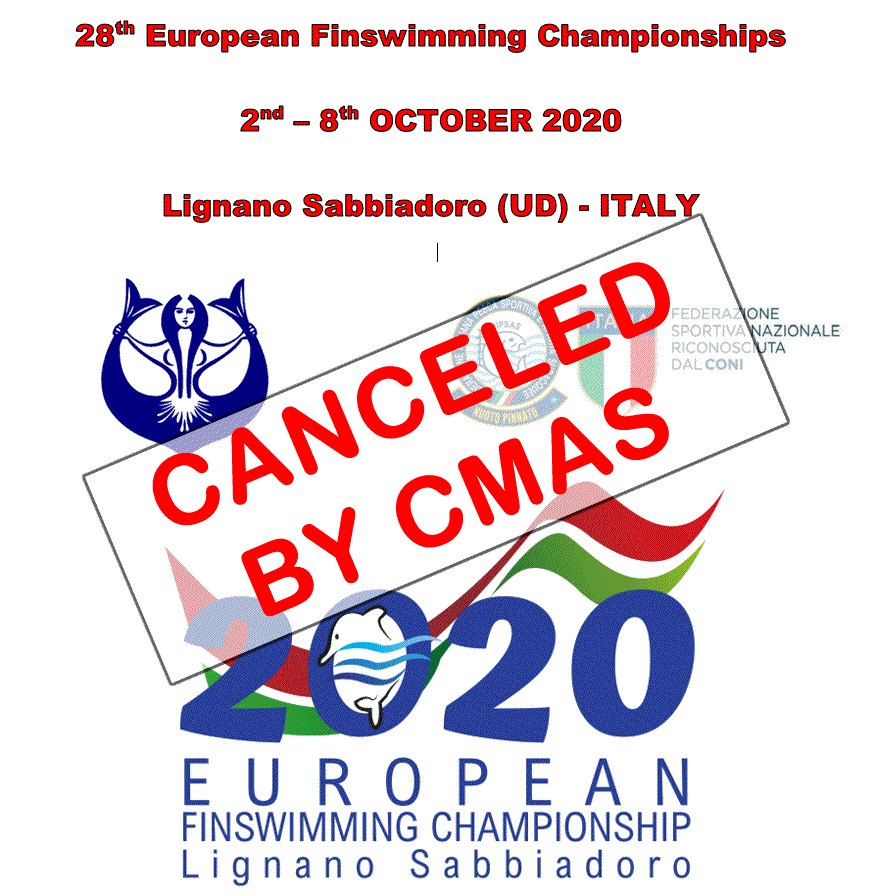 As you probably already know, CMAS decided to cancel the European Finswimming Championships 2020, only one month before the scheduled dates in Lignano Sabbiadoro (Italy). As we know, standing to what Mr. Matteoli and Allegrini said, things went like this:
2 months ago CMAS called FIPSAS and asked if Italy could urgently organize an European Finswimming Championships instead of a World one.
Although all the problems due to COVID-19 (unsure situation, closed national borders) Italy, after signing a contract with CMAS for a minimum participant contractual clause, FIPSAS took the burden for the organization.
The first requests started to come, and already 8-9 European countries sent and paid subscriptions during the first month. Some countries, specially the East-Europe ones, didn't send confirmations.
Some days ago, CMAS called FIPSAS to communicate the decision to cancel the European Championship in Italy, due to sanitary reasons. This decision taken by CMAS, came after the defections from 5 countries, including Russia, Ukraine, Germany.
The Master Finswiming European Championships by the way is not canceled.
FIPSAS said it didn't agree with this decision, and asked CMAS to take in charge the communication to all the countries and take charge of costs already had like booked hotels, flights and also swimming pool reservation.
Mr Matteoli says that next year, the Junior Finswimming World Championships will be taken in April, in Lignano Sabbiadoro.
Help us! Send information and results about Finswimming events and championships!