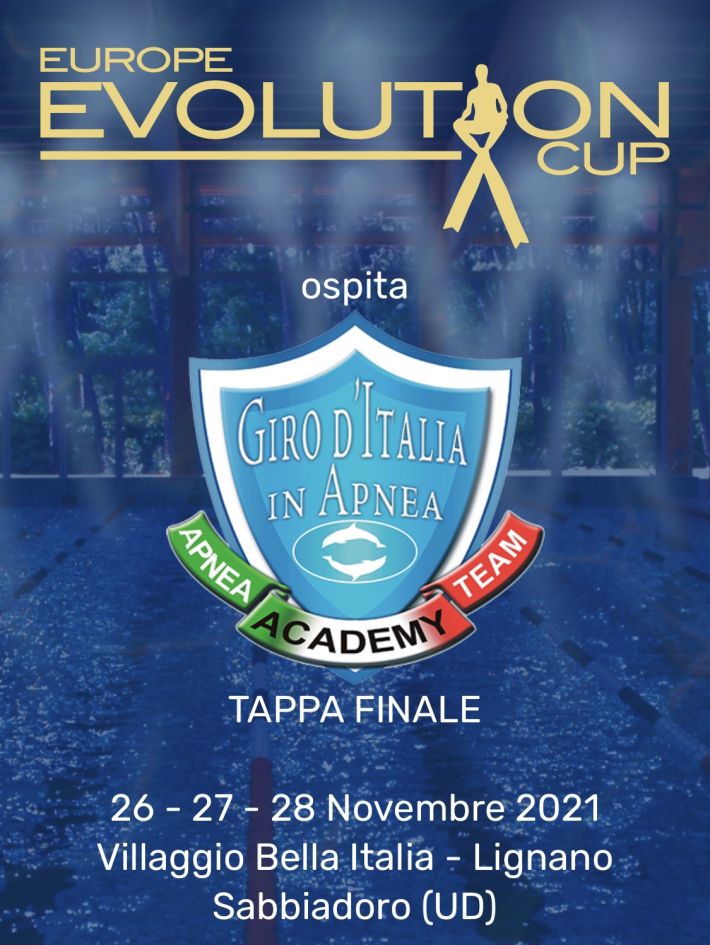 The Europe Evolution Cup 2021 is the most important international event in the diving sector: it has reached its 17th edition and will take place in Lignano from November 26th to 28th 2021.
This is a video interview made by La Gazzetta dello Sport, the most important and popular Sport Newspaper in Italy, to Stefano Figini, who speaks about Finswimming and his career. (In Italian)
RESULTS AUSTRALIAN RACE – Electronic Timekeeping System
50 BF Women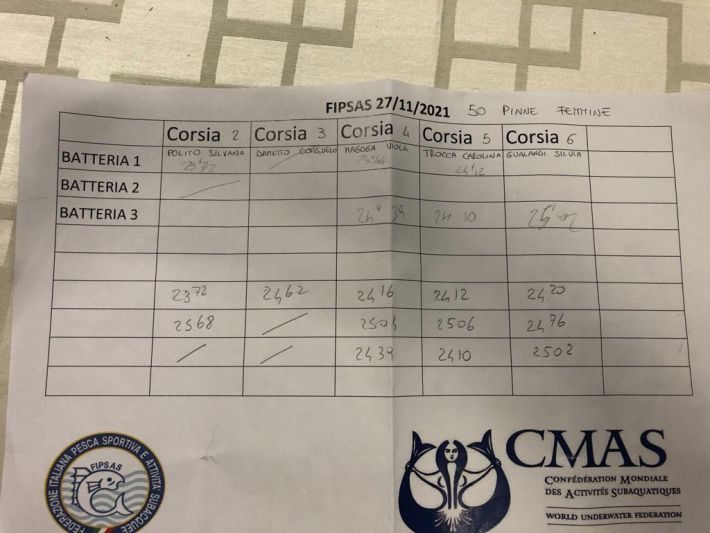 50 BF Men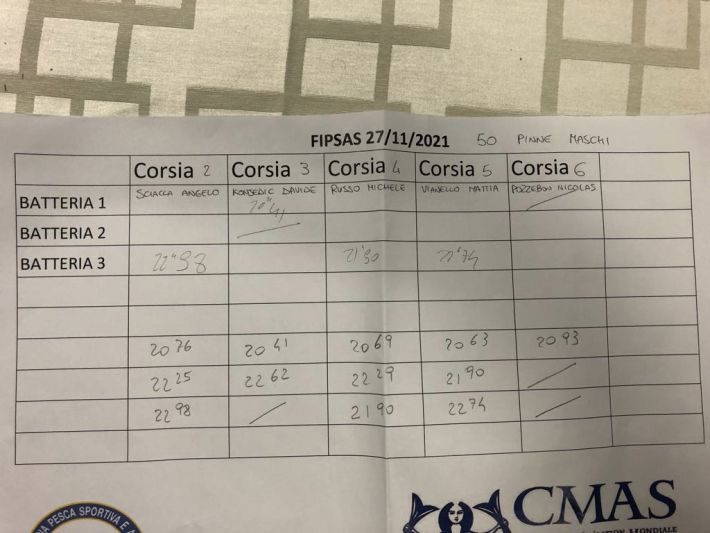 50 Sf Men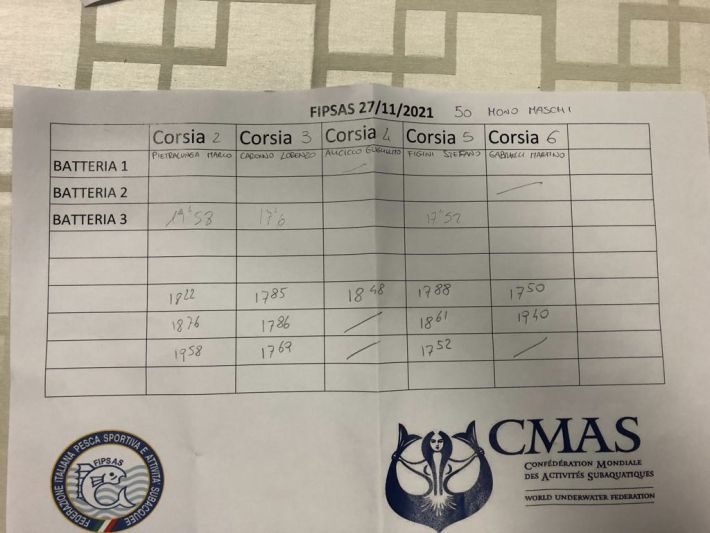 50 SF Women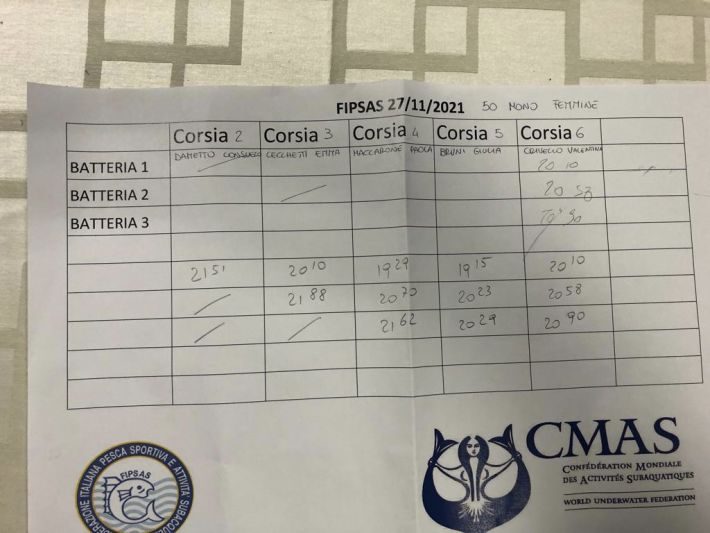 It is organized by the regional sports club Apnea Evolution a.s.d. of Marano Lagunare and directed by the committee of Rosarita Gagliardi and Alessandro Vergendo, from Apnea Academy school with the Fipsas Federation with the patronage of the regional Coni, the Friuli Venezia Giulia Region and Promoturismo.
This year it will host the final of the Giro d'Italia in apnea and the Special Night of the Awards which includes a breathtaking show.
The event includes the participation of the mixed duo of the national synchronized swimming team, the endurance freediving athletes and the finswimming athletes and champions accompanied with live music by the 60 choristers of the Powerful Gospel Chorale and the Christmas Stars directed by Alessandro Pozzetto.
A live streaming TV is planned, followed internationally and will end with the "Blu Carpet Awards" with the delivery of the "Golden Dolphins". Athletes from all Italian regions and abroad will participate to win the final cup of the Giro d'Italia in apnea and the Super Cup of the Europe Evolution Cup 2021.
Present finned world champions such as Stefano Figini, Endurance champions such as Angelo Sciacca, the mixed blue duo of synchronized Nicolò Ogliari and Sofia Mastroianni, freediving champions such as Umberto Pelizzari and many others.
The Golden Dolphin awards will be awarded to athletes, entrepreneurs, journalists and projects that have distinguished themselves in a particular way in the last year, such as the world champion and Olympic bronze sword Mara Navarria, the Paralympic gold medalist Antonio Fantin, the entrepreneur Federico Delaini.
Sunday from 12.30, a congress dedicated to athletes in the conference room of the swimming pool and then lunch with the food and wine specialties of the region.
A Finswimming Australian elimination race will be held on Saturday from 6:30-8:00 PM range time.
Help us! Send information and results about Finswimming events and championships!