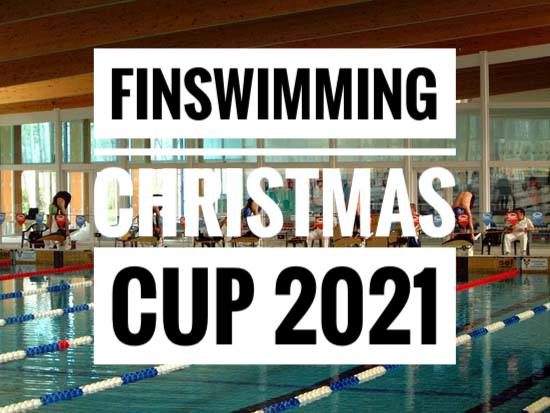 The Finswimming Christmas Cup 2021 will be held in Lignano Sabbiadoro on December 17-19 2021. The event is a Speed Finswimming race competition, with 50/100/200 races, and relays 4×50.
All finswimmers and coaches must have Green Pass to join.
REPORT
CHRISTMAS CUP, ANOTHER SHOW!
The most beautiful event is back after two years of waiting, and it is still a full success
After the suspension of last season, the 14th edition of the Christmas Cup returns to Lignano Sabbiadoro, a magical event of Italian finswimming which saw, despite the difficulties of the period, as many as 28 companies present at the Bella Italia village and over 300 participants.
Guests of honor of the event Domenico Fioravanti, former Olympic champion, Andrea Beccari, former European swimming champion, and El Sayed Baruki, today very famous especially in the Arab world for his exploits in open water, including the crossing of the counter-current Suez Canal presented just over the weekend in the large auditorium hall on Saturday evenings.
And in the pool three Italian records, those of the 4×50 mixed relays of the Sport Club Pralino, of the Lab NP Torino and of the DDS Camaiore, the latter two respectively first and second in the special and much desired ranking for companies in front of the Le Bandie Swimming Center in Spresiano.
Complete rankings and insights on the federal website www.fipsas.it.
BY FIPSAS – CED FINSWIMMING SECTOR
Help us! Send information and results about Finswimming events and championships!