The Finswimming CMAS calendar 2020 is continuously being updated as the various sports federations announce races cancellations or postponement.
For sure it will change again and again for months, until the normality will take place of that terrible situation.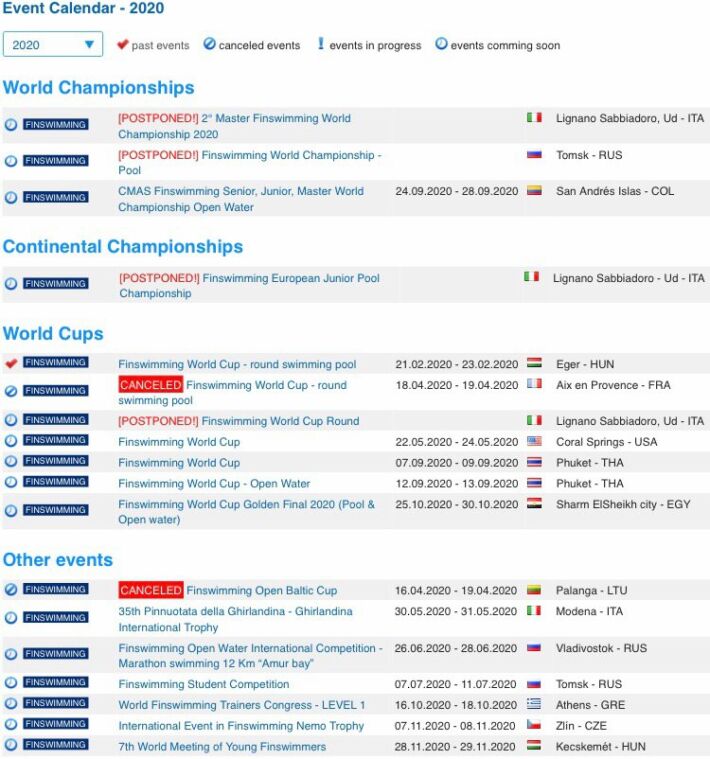 Help us! Send information and results about Finswimming events and championships!