The finswimming sport season for 2018 has been designed already! The 2 big events are the Senior Finswimming World Championships 2018 that this year got to the 20th edition, will be held in Belgrade in July 14th-21st, where two years ago the Junior European Finswimming Championships took place. The second one is the Junior Finswimming European Championships 2018, scheduled on July 28th-August 04th in the Turkish capital, Istanbul.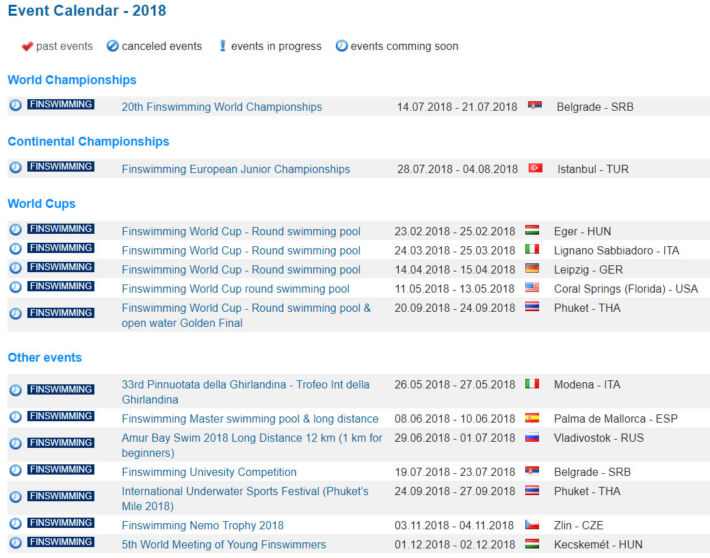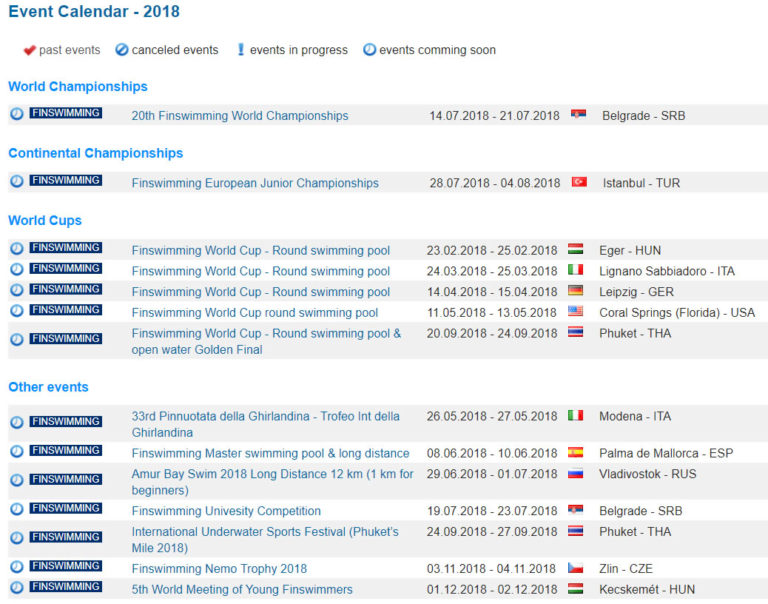 Source: http://www.cmas.org/finswimming/finswimming-event-calendar
Updated to February 6 – 2018
World Cups 2018 confirmed
Then as you can see in the calendar upon, there are five Finswimming World Cup Rounds
And World Cup Master is in Other events
We will wait for the next news…so stay tuned!
Help us! Send information and results about Finswimming events and championships!