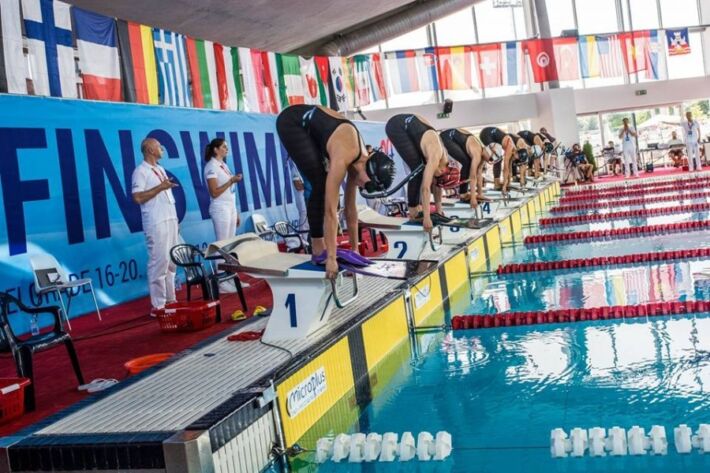 The Finswimming Greek Limits Day, for the new racing year, are held on Sunday (19/12) in Piraeus and Ioannina, Greece.
At the National Swimming Pool of Piraeus, the games start at 09.15 in the morning and 185 athletes from 9 clubs of Southern Greece participate (the participations HERE ), while at the National Swimming Pool of Ioannina the games start at 13.15 and 226 athletes from 25 clubs from the North participate. Of Greece (the participations HERE ).
The respective Conference for Crete has been postponed due to the upcoming bad weather and will be held in Chania next Thursday (23/12).
COMPETITION SCHEDULE
800m
Surface
Boys
800m
Surface
Girls
50m.
Surface
Boys
50m.
BIFINS
Boys
50m.
Surface
Girls
50m.
BIFINS
Girls
1500m
Surface
Boys
1500m
Surface
Girls
200m
Surface
Boys
200m
BIFINS
Boys
200m
Surface
Girls
200m
BIFINS
Girls
50m.
Apnea
Boys
50m.
Apnea
Girls
400m
Submarine
Boys
400m
Submarine
Girls
100m
Surface
Boys
100m
BIFINS
Boys
100m
Surface
Girls
100m
BIFINS
Girls
400m
Surface
Boys
400m
BIFINS
Boys
400m
Surface
Girls
400m
BIFINS
Girls
100m
Submarine
Boys
100m
Submarine
Girls
Help us! Send information and results about Finswimming events and championships!