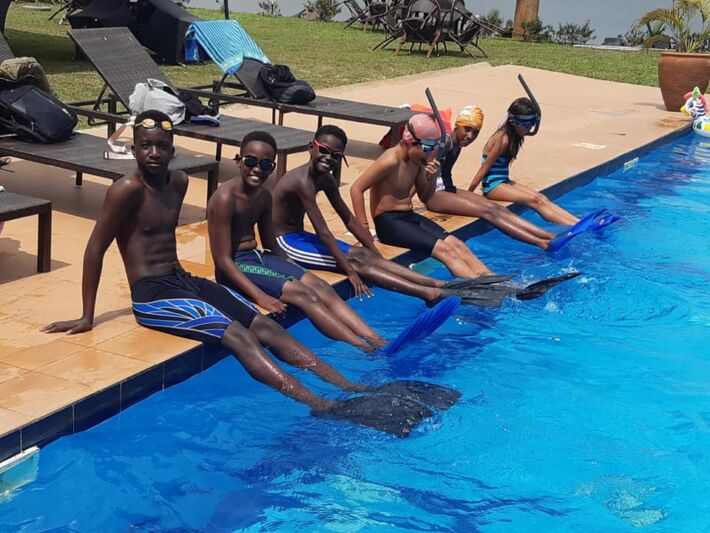 We saw on this Facebook page this picture of Ugandan kids wearing finswimming snorkels and fins. Then we researched a bit about it, getting in contact with Mr Peter Buvumbo.
Hi Peter, nice to meet you!
Can you introduce yourself?
My name is Peter Buvumbo. I am a swimming coach in Uganda, with a Bachelor's degree in Sports and Leisure Management at Kyambogo University Kampala, Uganda. I took interest in swimming and also participated in the Inter University Games for Uganda and East Africa on behalf of the University. After University I worked at a primary school as a swimming coach for two years. I later joined Greenhill Academy Kibuli, where I was the head coach and managed to win two national primary school swimming championships and two national secondary school swimming championships. After two years, I joined Galaxy International School Lubowa, where I impacted the lives of swimmers as a swimming coach.
What have you been doing since?
Later on, I established Flash Swimming Club there and started focusing on developing the talents beyond the school curriculum. I was the head coach of Flash Swimming Club ever since, and later I became an executive member of the Uganda Swimming Federation for the 2021 – 2024 period.
What is the status of finswimming in Uganda?
Finswimming is one of the new sports in Uganda that swimmers and coaches have taken interest in. It still has a low participation rate but that did not stop us from engaging in it.
Did you have any support and assistance while developing the infrastructure for finswimming?
In the process of exploring and practicing the sport, we established a professional relationship with Mr Rubes Levada, who was of great help in the development of the sport in Uganda. He fund-raised this project and also made it possible for us to get professional equipment like fins and snorkels: together we established the Uganda Finswimming Association, recently accepted by CMAS as a new member, though on probation period.
Peter Buvumbo (in the picture here below) of Flash Swimming Club Uganda is on the front line of popularizing the sport among the swimmers and coaches of Uganda, and also helps his fellow coaches in the neighboring countries to get to know about it. Finswimming is a very interesting and easy to learn sport which can be learnt by swimmers at all levels.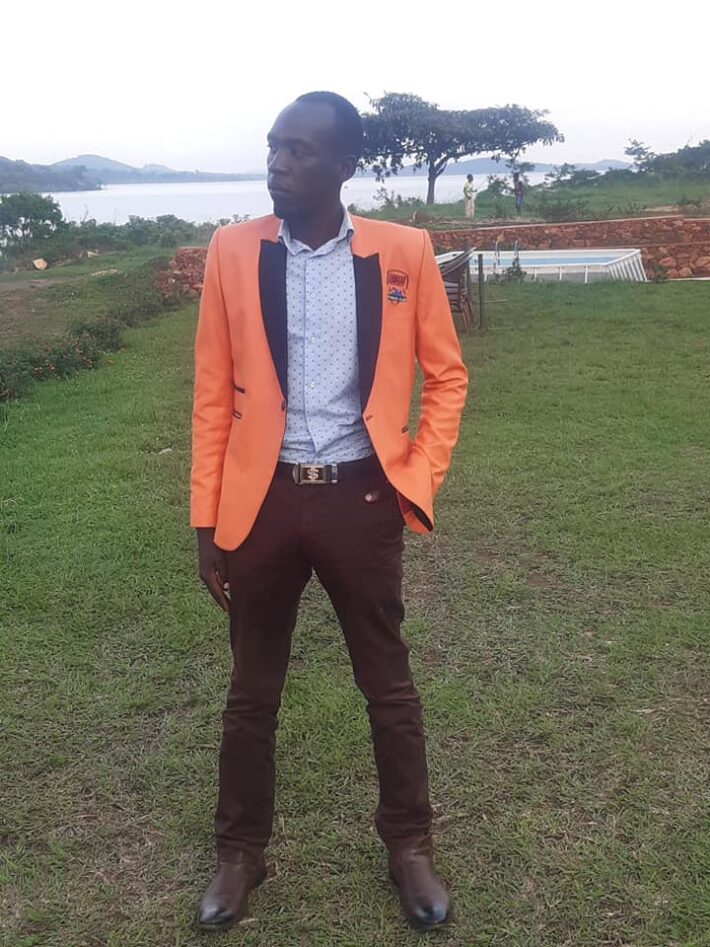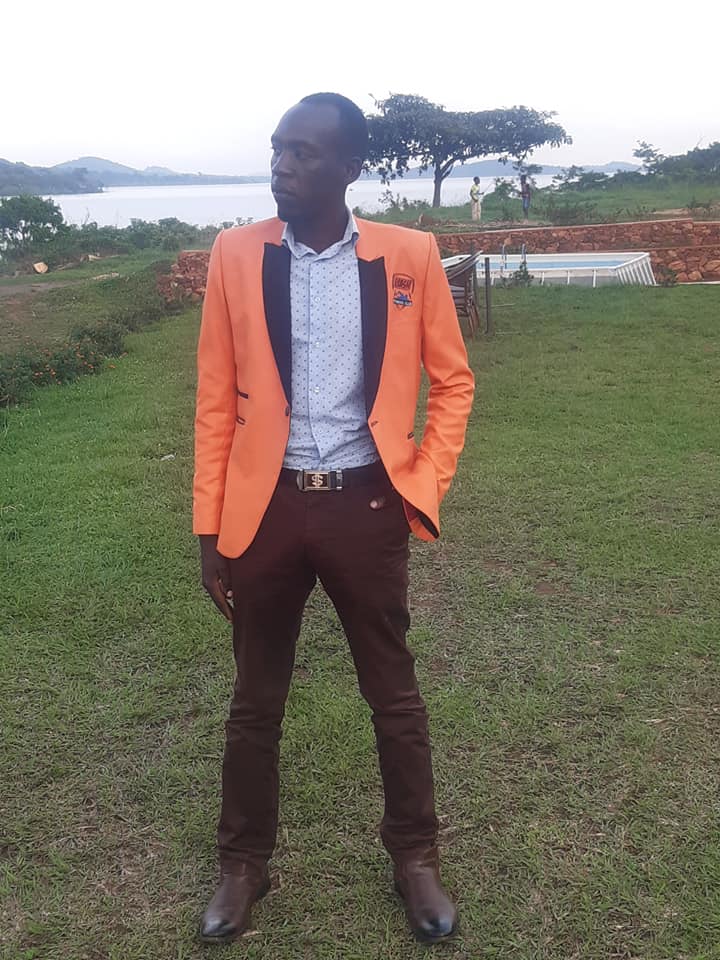 How developed are water sports in Uganda?
Water sports in Uganda are still at a low level of development, with the most developed being swimming, which is represented at all levels. The ones that follow swimming in terms of development are water polo and finswimming as the new water sports in Uganda.
We are using mermaid tails for children in order to ensure that they learn how to do the "wave" movement early on, and also for them to feel how fun finswimming can be. Children are encouraged to try finswimming using equipment that is user-friendly for them in order to popularise the sport and support its development.
How did Ugandan swimmers react to introducing finswimming?
Ugandan swimmers are delighted to have finswimming introduced to Africa and they are happy to be practicing the sport on the African continent. We are also looking forward to participating in international events, where we already have a pass and are only limited by insufficient funds to make it happen. Once it obta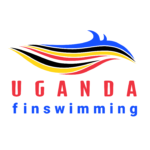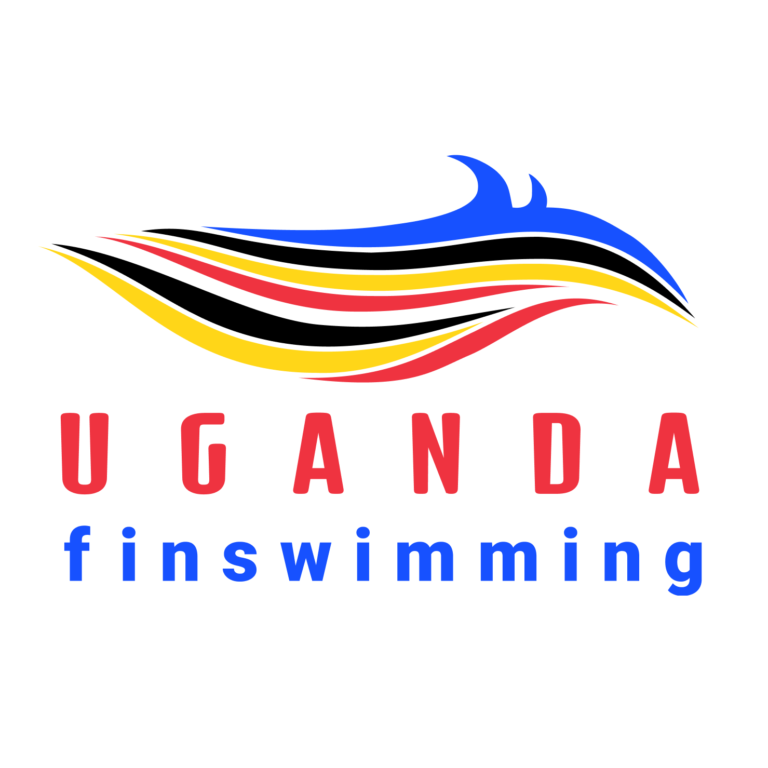 ins sponsors or makes a successful fundraising campaign, Uganda is willing to push beyond its limits to succeed in finswimming.
Uganda is a country that embraces new sports and also supports their development. Sport is one of the most respected and highly developing fields in the country. Finswimming in Uganda was warmly welcomed and has attracted a significant number of coaches and swimmers. Many swimmers use it as a recreational activity, while others want to engage in it on a competitive level.
Kilungi era kisanyusa okuba ne finswimming mu Uganda
(It's good and fun to have finswimming in Uganda)
Help us! Send information and results about Finswimming events and championships!