Today Johanna Schikora, during the Open German Youth and German Junior Finswimming Championships 2022, swam the new Senior ER in the race of 1500 SF with the time of 13:11,09. Johanna, along with other senior finswimmers, took part to this event because OPEN.
We don't know yet if the record is official or not, because it's not a CMAS official event, and the antidoping control is needed for a record to be homologated. Soon more information!
Ok great news! The record is now official due to anti-doping control done!
So many congratulations to this astonishing finswimmer!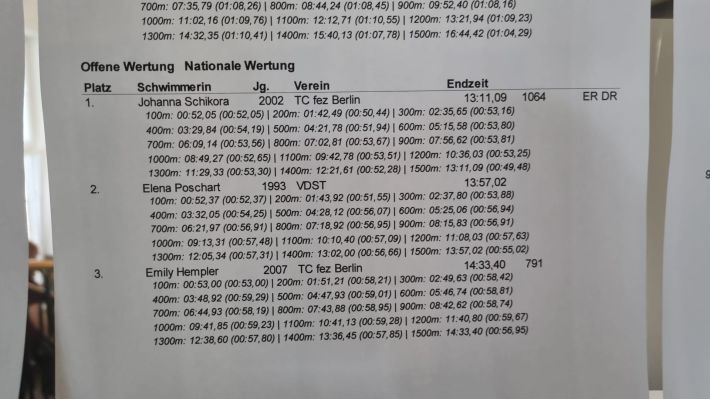 Help us! Send information and results about Finswimming events and championships!