The Polish Underwater Federation PZPn invite all interested Federations and Clubs to participate in Finswimming European Junior Cup 2019 organized from 25th to 27th of October 2019 in Gliwice (Poland).
The competition will take place in the "OLIMPIJCZYK Swimming Pool" in Gliwice. The swimming pool has a length of 50m, a width of 10 lanes and a depth of 2m. The temperature of the water is 26⁰C (+ 1⁰C).
Address: ul. Oriona 120, 44-100 Gliwice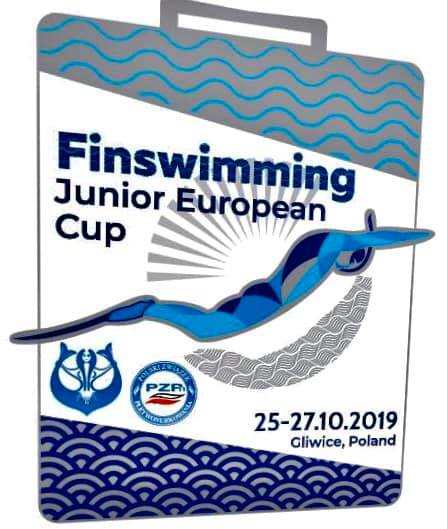 WEB SITE with INFO-START LIST-RESULTS
Help us! Send information and results about Finswimming events and championships!