Despite a very complicated pandemic situation and the cancellation of the Meeting National d'Aix en Provence, the CNNP in agreement with the FFESSM decided to maintain this Meeting only for High Level Sportsmen (SHN). The best French finswimmers are therefore expected in Aix en Provence next week and unfortunately without an audience.
The event will be held in Aix en provence at the Yves Blanc swimming pool on January 23rd-24th 2021.
Very good news, however, because the meeting will be broadcast live on our Facebook channel and simultaneously on France 3 PACA.
We will do our best to make this beautiful event live for you with our partner Timepulse
On the program: races, comments and interviews and all this live.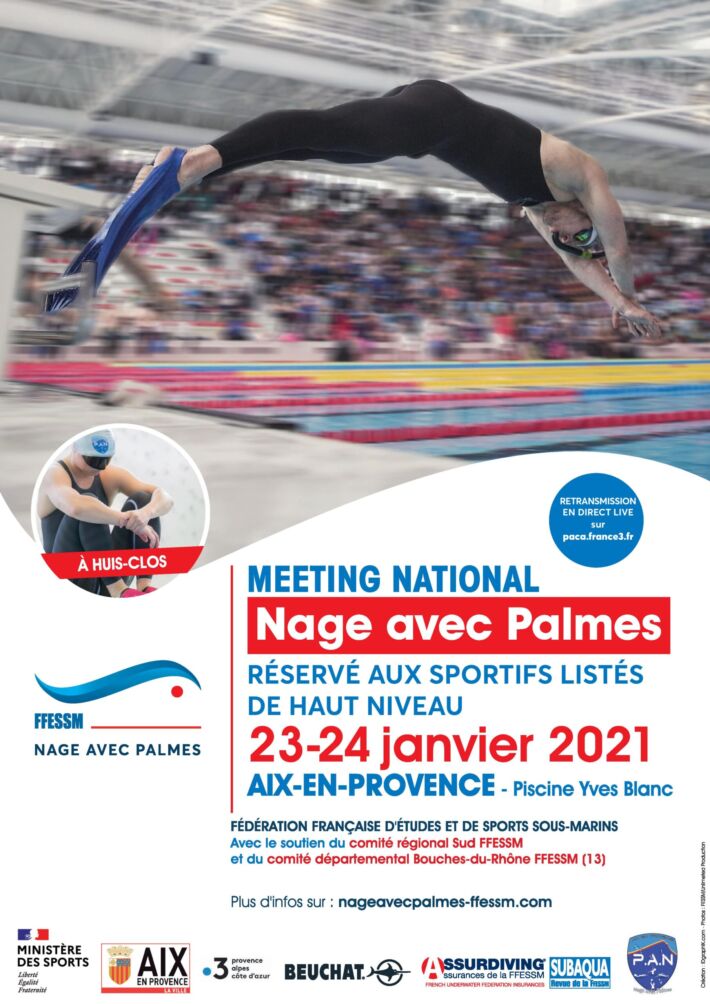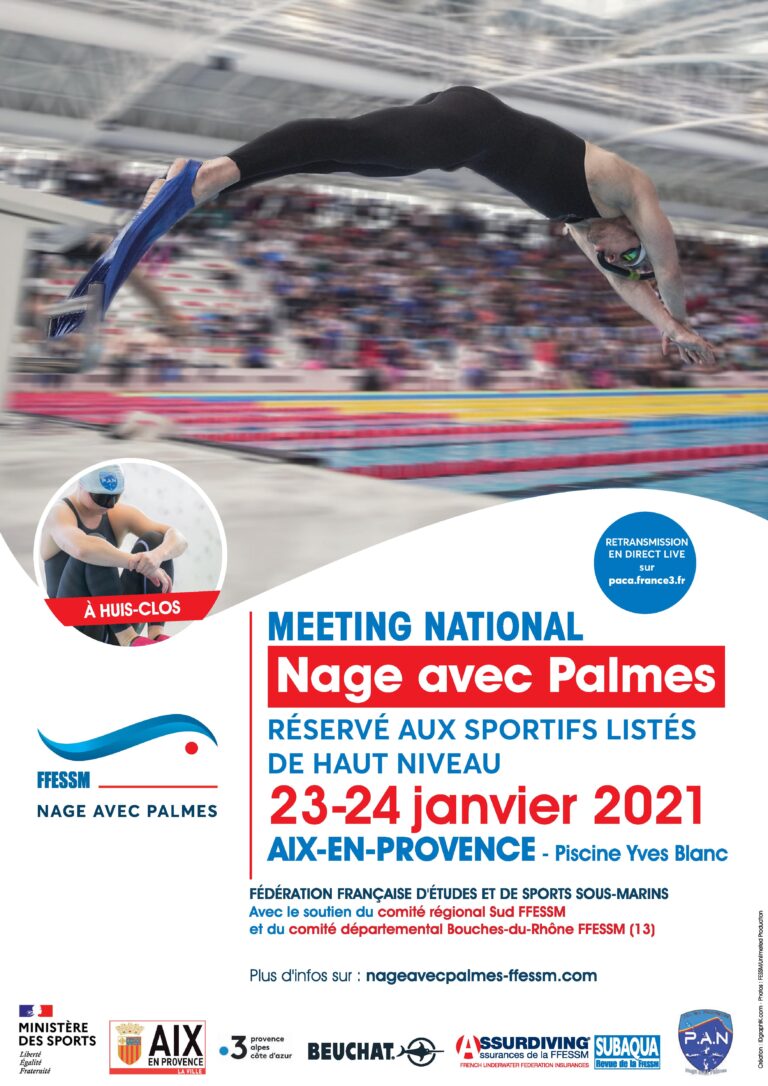 Help us! Send information and results about Finswimming events and championships!