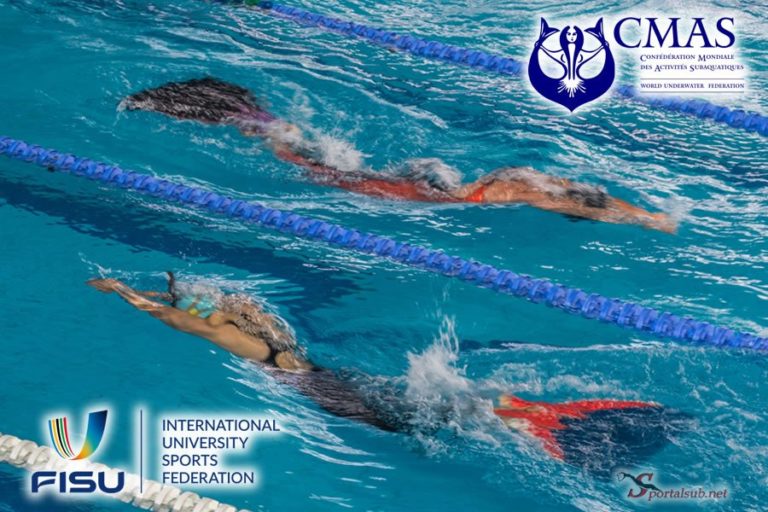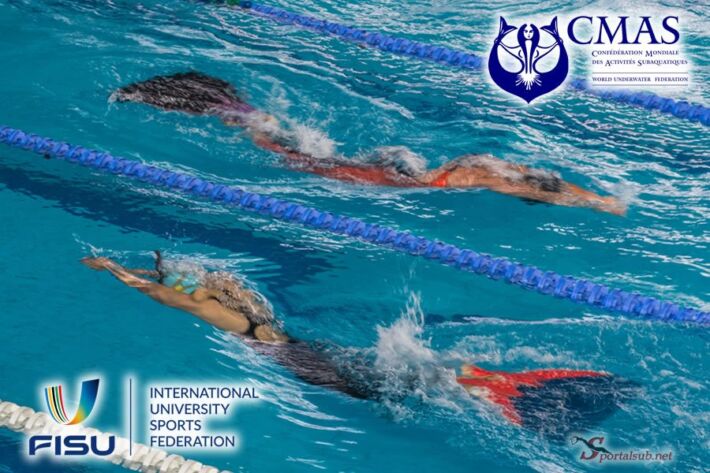 We learn here and here that Finswimming has been recognized by FISU, the International University Sport Federation, as official sport to be included in the UWC (University World Championships) program starting from 2022. Already in program will be also the 2024 edition.
In 2017, the FISU officially recognized CMAS and Underwater Sports after in 2013, an exhibition of finswimming was held as part of the Universiade (University World Games in Kazan, Russia) and since 2014 the FISU has endorsed the International University Championships organized by CMAS.
1st University International Competition. 2014. Lignano Sabbiadoro – Italy
2nd Finswimming University Competition. 2015. Oltzyn – Poland
3rd Finswimming University Games. 2016. Volos – Greece
4th International University Competition. 2017. Olsztyn – Poland
5th Finswimming University Competition. 2018. Belgrade – Serbia
6th Finswimming University Competition. 2020 Tomsk – Russia
Letter sent by FISU to CMAS President, Anna Arzhanova: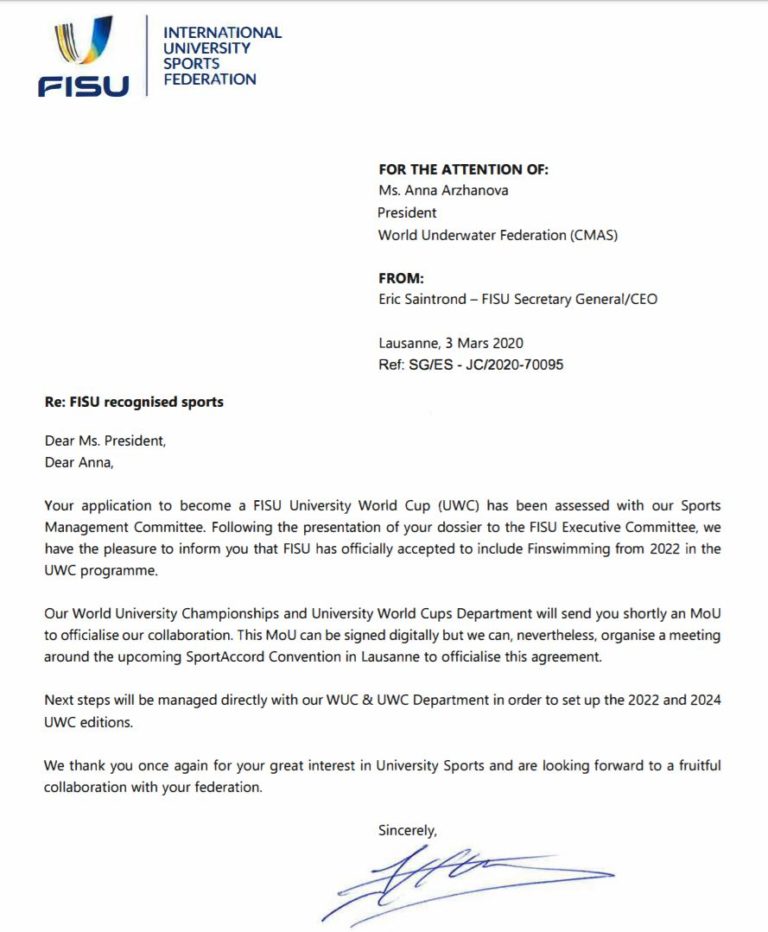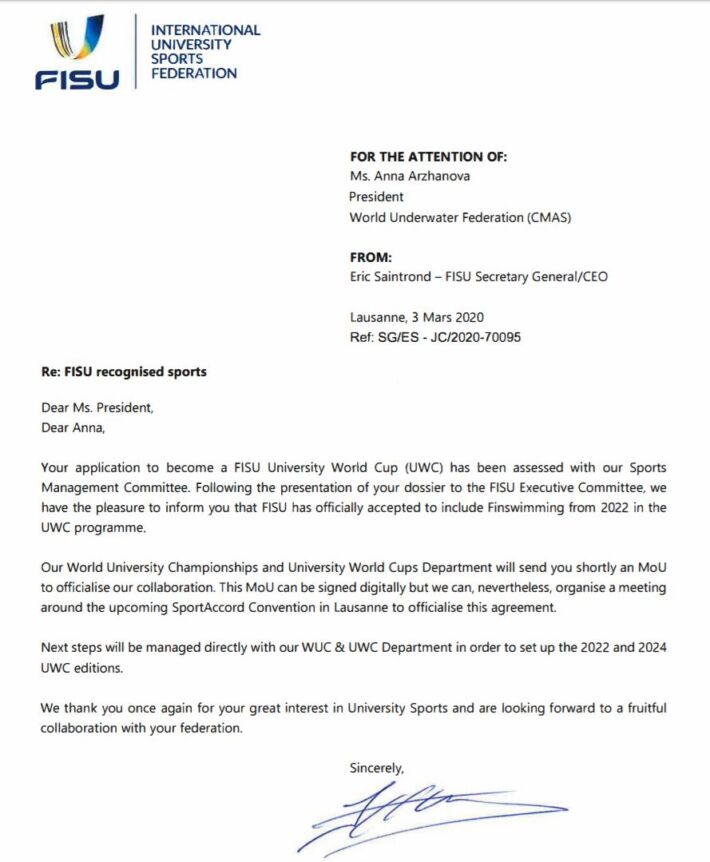 Help us! Send information and results about Finswimming events and championships!