On March 16th-17th 2019, in the city of Thessaloniki (Greece), the Finswimming Winter Northern Greece Championships 2019 will take place.
At Thessaloniki's Poseidonio Swimming Pool, there will be a total of 279 swimmers, out of 27 clubs. The races on Saturday (16/3) start at 10.15 and 17.30, while on Sunday (17/3) at 09.15 and 16.45.
Next weekend will be the turn of the Southern Greece.
More news will follow.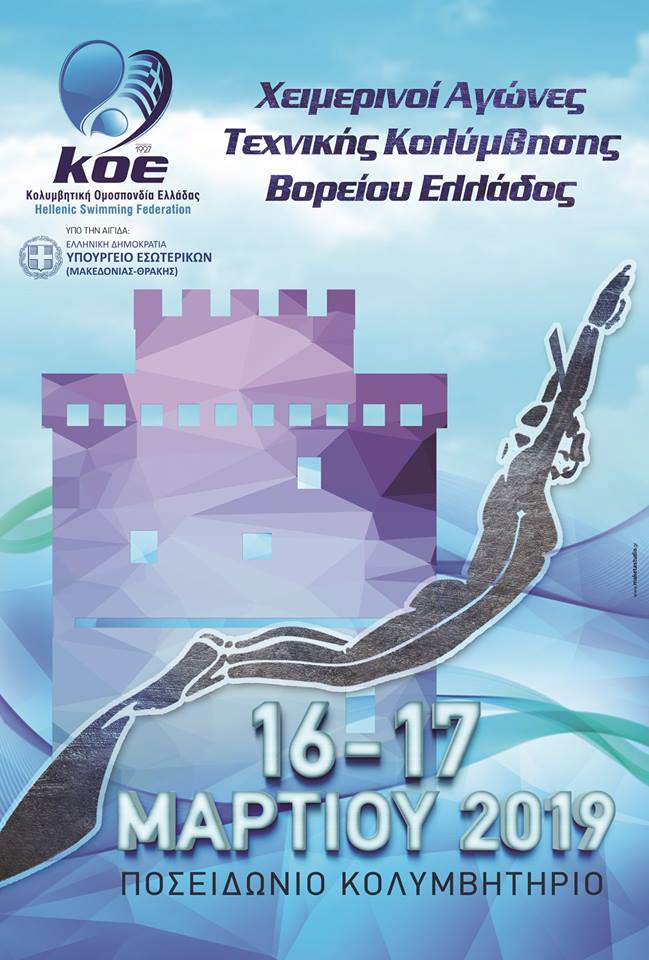 Help us! Send information and results about Finswimming events and championships!