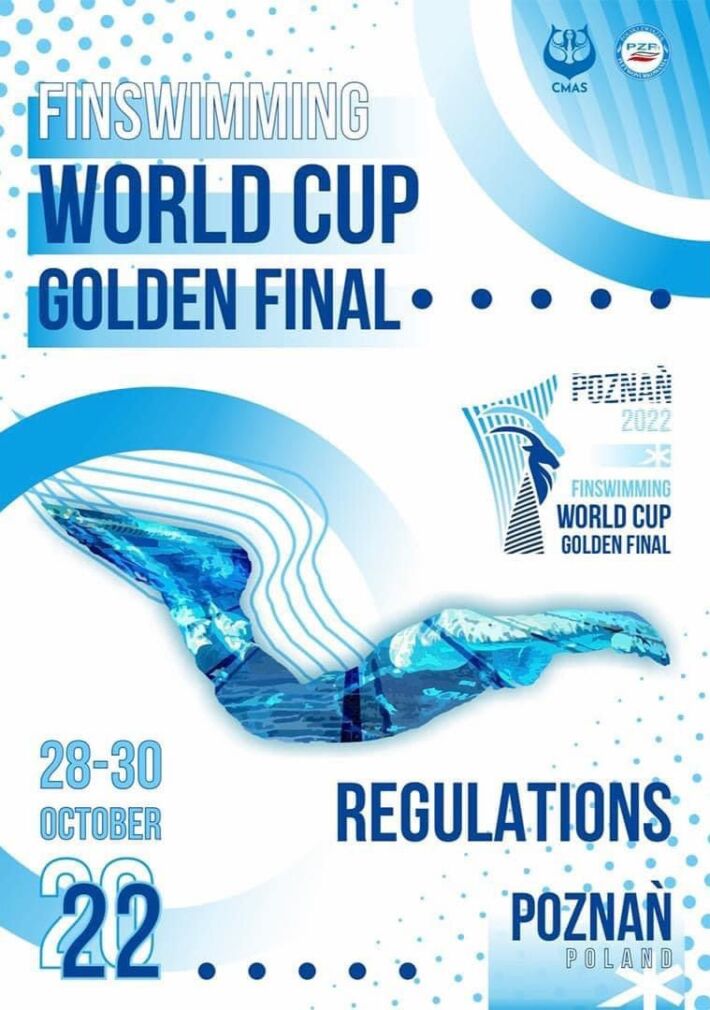 The Polish Underwater Federation – authorized by CMAS – invite all interested Federations and Clubs to participate on the XVI CMAS Finswimming World Cup 2022 – Golden Final organized 28-30 October 2021 in Poznań, Poland.
EVERYTHING HERE (start list, live results, live streaming video)
http://livetiming.pl/contest/411cff44-2820-43fb-9ee3-1567bd90f28b
The competition will take place at:
Termy Maltańskie, ul. Termalna 1, Poznań – www.termymaltanskie.com.pl
The swimming pool has a length of 50m, 10 lanes and a depth of 2m. The temperature of the water is 26°C ( + 1°C). There are 3800 places on tribune.
Termy Maltańskie is the big swimming pool complex. Big aquapark and world of sauna and SPA together with Olympic swimming pool (50m) and short swimming pool (25m) next to. The grandstand can seat 3,800 people.
Help us! Send information and results about Finswimming events and championships!