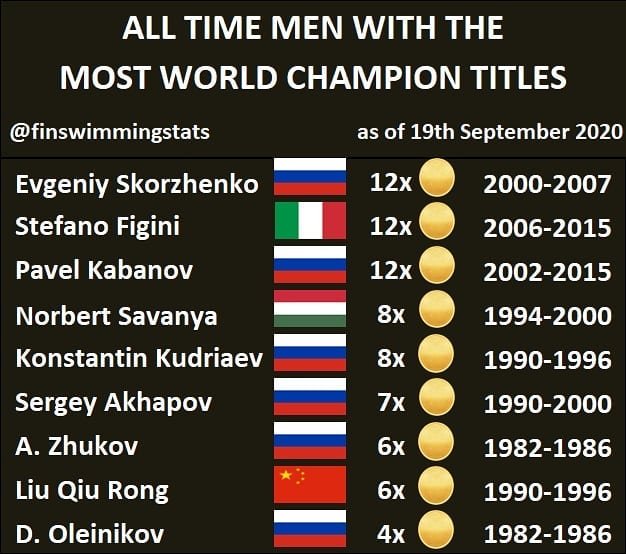 Thanks to the hard work done by our Deutsch friend Tim Willruth, we are pleased to share with all of you the final release about the Finswimming World Ranking 2019-2020. We want to underline for the last time that this is not an official project so it's not make by the world finswimming confederation or any other federation, so please don't made any criticism. Thank you!

If you find any error or mistake please alert Tim.
Tim is also owner of the Instagram page @finswimmingstats, so if you want to help him pleae follow his page.
Help us! Send information and results about Finswimming events and championships!