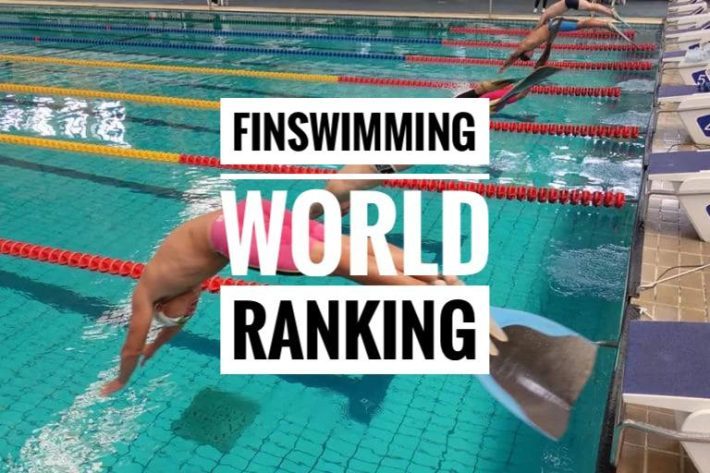 The Finswimming World Ranking 2023 has been prepared by our friend Tim Willruth from Germany who collects all the results he can and reports a pdf file.
New 2023
As usual you can find the two new rankings also on this PAGE, linked on our sidebar.
The ranking is not official, and it is updated with results from events all aroud the World held in 50 meters long swimming pools with electronic time keeping system. If you have results not yet included, please send them to Tim Willruth.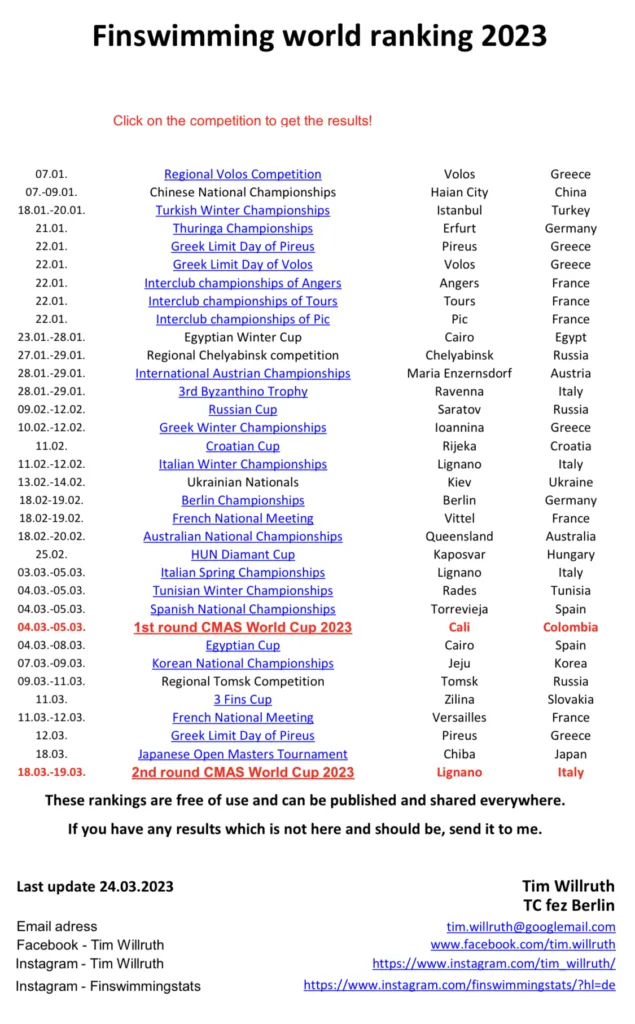 Help us! Send information and results about Finswimming events and championships!