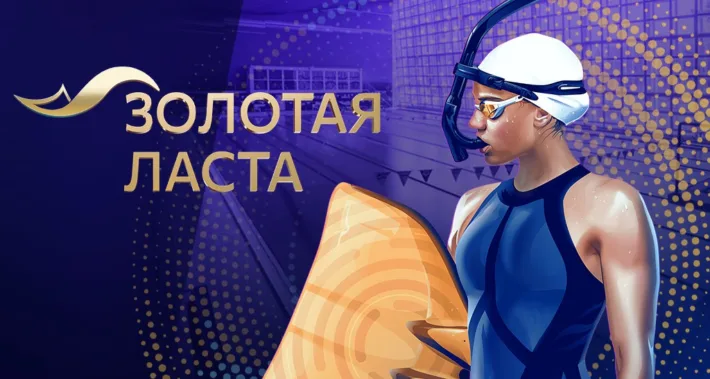 On 17-19 November 2023 in Novosibirsk, in the swimming pool "Neptun" will be held the 13th All-Russian Swimming in Flippers "Golden Flipper" competition among juniors. The motto of the competition is: "Believe! Work hard! Win!"
The history of the Golden Flipper began in 2010. The initiative belongs to Honoured Masters of Sport of Russia, multiple winners of the World Games Sergey Akhapov and Anastasia Glukhikh. "Golden Flipper" is a reserve review, a tournament where promising athletes can get valuable competitive experience, gain confidence in their abilities. The competition has become an excellent runway for many domestic fin swimmers. The winners and medallists of the Golden Flipper represent our country worthily at prestigious international sports forums: World Championships, European Championships, and World Games. More than 200 athletes from 12 regions of Russia will take part in the thirteenth tournament "The Golden Flipper is a review of the strength of the leaders of the junior team of the country and the adult national team of Russia.
The competition will feature 15 sets of awards – twelve in individual events and three in team relays (juniors/junior).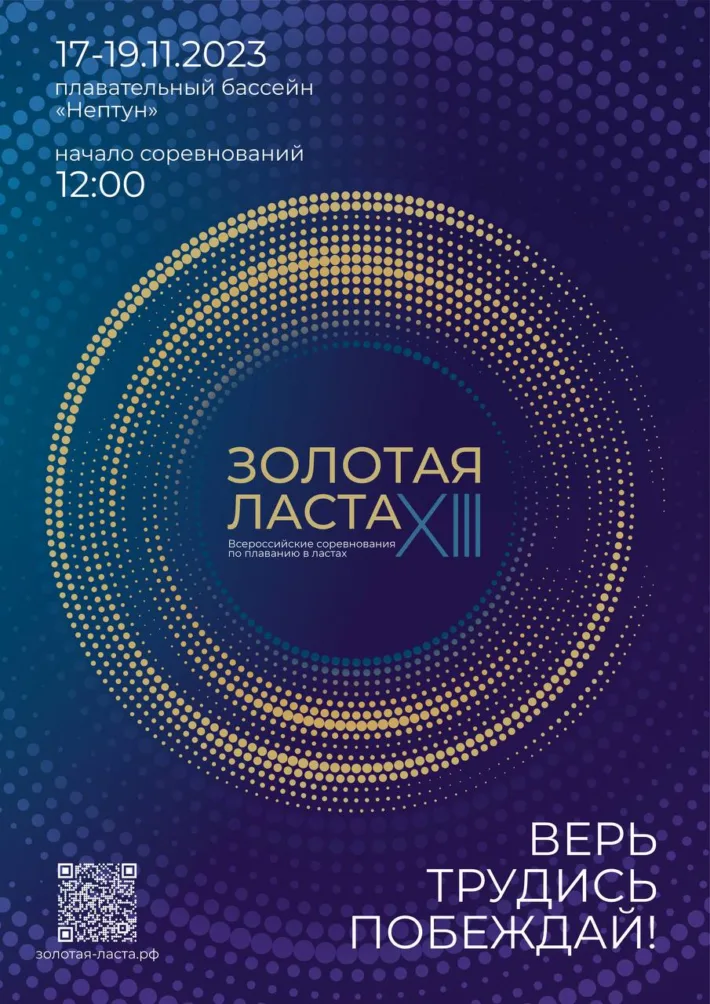 The Organising Committee has established special prizes for the winners of the strongest sprinters of the tournament (juniors/junior women) at the distance of 50 metres swimming in fins. In order to win the main trophy, the contenders need to show exceptional physical and speed endurance and real champion character. The organisers of the Golden Flipper 2023 are: Federation of Underwater Sports of Russia, Ministry of Physical Culture and Sports of the Novosibirsk Region, Department of Physical Culture and Sports of the Mayor's Office of Novosibirsk. The competitions will be held with the support of: UNO "Novosibirsk Regional Federation of Underwater Sports", NROF "Karelin-Fund", swimming club "Avers".
Tournament partners: Clinic of aesthetic medicine "Golden Section", LLC specialised developer "DD Alpha", "Siberian Gymnastics Club", sports and health complex "Armada", centre of new medical technologies, sportswear "Forward", "Yingfa" professional wetsuits and sports equipment for swimming. Information support for the competition is provided by "Children's TV" of Novosibirsk. Telegram channel: Underwater Sports – finswimmingnews.
You can watch the live broadcast on the website http://dettv.novo-sibirsk.ru, http://золотая-ласта.рф
Detailed information and regulations of the competition on the website:, http://золотая-ласта.рф
Help us! Send information and results about Finswimming events and championships!