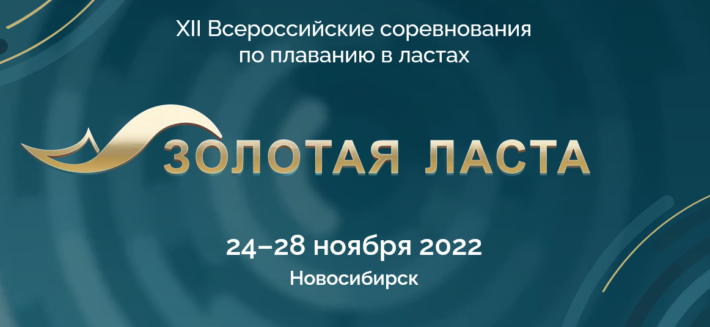 "Golden Lasta" – All-Russian youth finswimming tournament for the prizes of the winners of the World Games, multiple champions, world and European record holders, Honored Masters of Sports Sergey Akhapov and Anastasia Glukhikh.
Golden Lasta – Finswimming Junior Cup will be held in the city of Novosibirsk (Russia) on November 24–28, 2022.
The tournament was organized in order to express respect for the coaches, our sport, to show young athletes that competitions are not only struggle, nerves, rivalry, but also the joy of communicating with friends and like-minded people. Golden Lasta is a reserve review, a tournament where swimmers can gain competitive experience and gain confidence
in their abilities.
Help us! Send information and results about Finswimming events and championships!