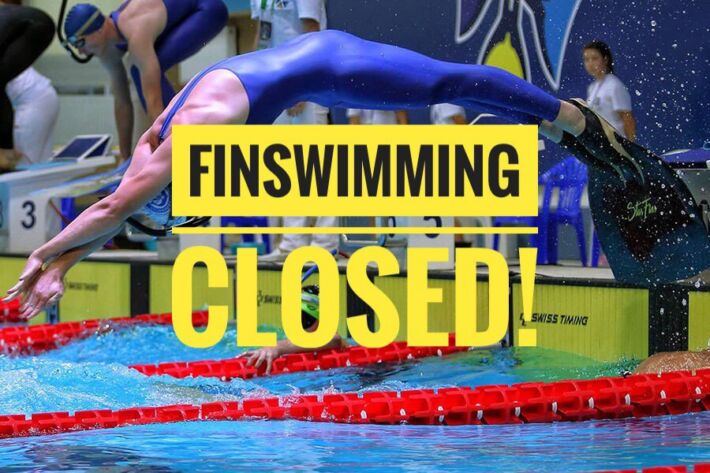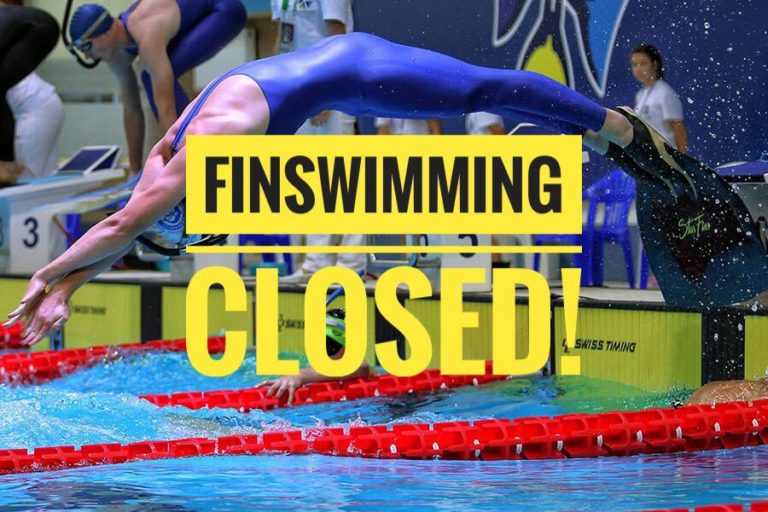 And let's go on reporting what's going on in the Finswimming World due to the COVID-19 pandemy. Yesterday, after Italy, France and Greece have stopped all the Finswimming related event, including training of all of its National teams.
HERE the updated list of Countries that closed FInswimming
Meanwhile in Poland II Round Finswimming Polish Cup 2020 – Chodzież
🇫🇷 This is the French official announce by FFESSM
Décisions fédérales en date du 13 mars 2020 concernant l'épidémie COVID-19
Chères amies et chers amis,

Les annonces du Président de la République puis l'évolution de la situation de ce jour m'obligent à prendre la décision d'annuler toutes les compétitions sportives gérées par notre fédération aux niveaux national, régional ou départemental à compter ce jour vendredi 13 mars et ce jusqu'à nouvel ordre.
Sachez que cette décision est l'effet convergeant de plusieurs axes : discussions et partage d'informations avec notre DTN et notre directeur, avec notre MFN, avec des membres du CDN, positions de présidentes et présidents de régions qui avaient sous leur autorité des manifestations sportives et/ou fédérales dès ce week-end et qui ont fort justement décidé d'annuler.

Il est en effet de notre responsabilité que de contribuer à endiguer la progression de l'épidémie qui frappe actuellement le monde.
Concernant les entrainements, il revient aux clubs et aux autorités locales de prendre les dispositions qui s'imposeront.

Pour ce qui est des autres actions fédérales et notamment les formations et les assemblées générales, je reviendrai vers vous après consultation de notre Comité directeur national que je réalise dès aujourd'hui. Sur ce dernier point, gardons à l'esprit le fait qu'une injonction réglementaire pourrait arriver à tout moment et cela dès ce vendredi 13 mars 2020.

Je le répète : nous devons rester sensibles au principe de précaution. Le CDN et moi-même, allons revenir vers vous.

Bien amicalement.

Jean-Louis Blanchard Président de la FFESSM
🇬🇷 This is the Greek official announce by KOE.ORG
The following was decided at an extraordinary meeting of the JIT Executive Committee today (13/3), with the presence of its medical staff, taking into account the overall situation with developments for COVID-19 coronavirus :

As of today (13/3) it has stopped all KOE Sports activities as well as the training of all of its National teams.

This decision is in accordance with D1a / GAO.17733 / 12-3.2020 JKG Government Gazette B '833 / 12-3.2020

The operation of the JIT Offices will continue unless a new JMD defines something different

For the public and for the parties involved, the proceedings will be held three (3) times a week (Monday – Wednesday – Friday) and 11-13.00 hours, with all necessary safeguards always being applied and implemented.

The foregoing shall apply to the most recent and always in accordance with the JMBs to be issued.

KOE PRESS OFFICE
Help us! Send information and results about Finswimming events and championships!