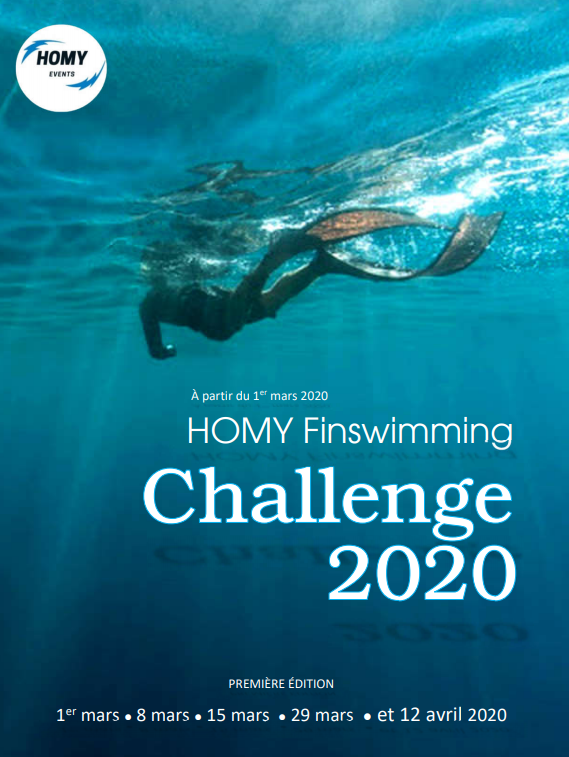 On March 1st, 2020 will start the HOMY Finswimming Challenge 2020 which is the first edition of a series of challenges organized by HOMY Events. Each challenge has a series swimming competitions with fins, individual events and relay events. This edition includes five days of competitions that will take place at the pool municipal Abdelkader Achour at La Marsa according to the following calendar:
Sunday March 1, 2020
Sunday March 8, 2020
Sunday March 15, 2020
Sunday March 29, 2020
Sunday April 12, 2020
Each day includes two individual events and a relay event.
Each athlete can participate on behalf of a club or individually.
Each athlete can only participate in one individual event and / or one
relay test.
On each Day, each club can involve several relay teams.
The mixed relay team cannot be changed.
Participation in individual events is by category.
Participation in relay events is all categories and could be heterogeneous
(swimmers from different clubs).
FORM HOMY Finswimming Challenge 2020
Help us! Send information and results about Finswimming events and championships!