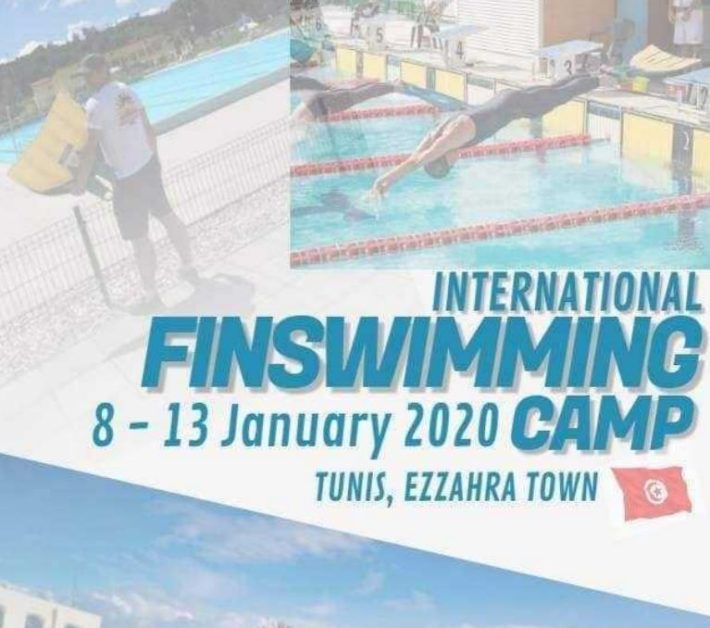 From 8 to 13 January 2020, Homy Events will organize the International Finswimming Camp in the new swimming pool of the city of Ezzahra – Tunis
The international finswimming camp will be open for all categories and levels. The international finswimming camp will be supervised by 3 coaches, each coach his own
group by level -speciality and age category. The participation in international finswimming Camp can be individually or with team.
Technical staff
Levada Rubes: Technical Director
Svetlana Ganzha: Assistant
Mariem Ben Haj Romdhan: Logistics
Booking and Entry fee
Entry fee is 350 Euros/ person, the organizer will provide
Accommodation in four star hotel with double or triple hotel rooms.
Breakfast, lunch and dinner starting with dinner 8th January 2020 and ending with breakfast 13th January 2020.
Transfers from international Tunis-GarthageAirport (TUN) to hotel and return
Transfers between hotel and swimming pool
Excursions in the city of Sidi Bousaid andthe museum of Carthage.
7 Training courses (2hours) in swimming pool 50m.
2 bottles of water 1.5L for each swimmer/Day.
Diploma for participation in the International Finswimming Camp.
Insurance during the international finswimming camp from 8th to 13th January 2020.
Help us! Send information and results about Finswimming events and championships!