Hello Camille, I know you are a very very fast Finswimmer all over the World, tell us about your career since the beginnings.
Hey Davide! First of all, I'd like to thank you for interviewing me!
It's funny because I don't see me as a very very fast swimmer as you say! Every time I swim, I still have the feeling that I can swim faster! I guess this is what makes me want to go further and keep training even if it becomes harder this time!
So I swim for 10 years now! I had 2 very good coaches (Sebastien Roverati and Michel Kitchev) because they succeed to make me find where was my capacity and how to use it to let it going out and do my best every time! They not only coach me physically but also mentally!
With Sebastien, I got my first international medal (bronze) as a junior and an European record for a few times in 50ap.
With Michel, who continues Sebastien's work, I went better and last year in Eger, I swam very good and won a gold medal and a European record on 100IM. I also did an amazing time in relay on 4x100SF!
They told me you are graduated now, what kind of studies? And what kind of job? How do you mix work and sport?
Yeah! I'm graduated since July. I am now a civil engineer and I'm working near Paris as an industrial project engineer.
It's true it's not easy to train and work and do it well…Now I am in a point in my "career" where I just want to have fun, train and see! Of course, I like to win so I just do my best every day and forget that maybe next week I could miss trainings!!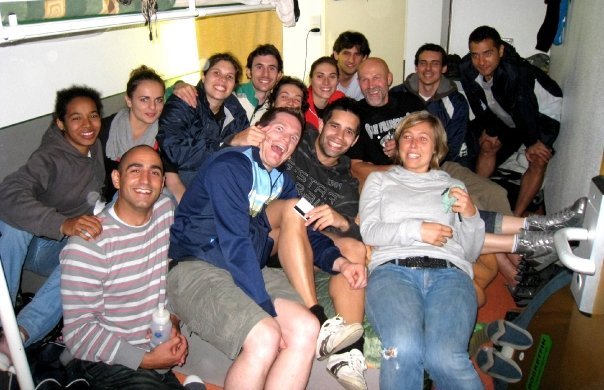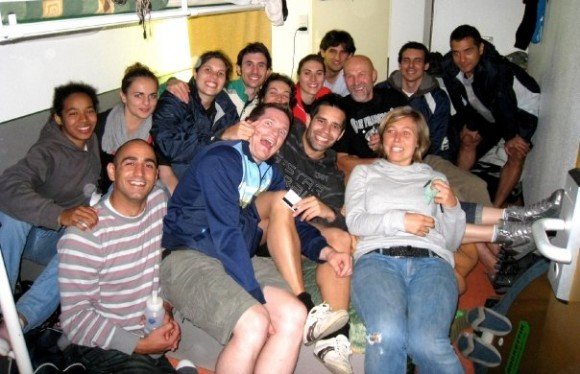 You are an European Record Holder…when and where did you get this title? How did you feel that day?
As I told u before, I got this gold medal for the 100IM in Eger, to the 2008 European championship.
In Torino (2006) I was 3rd on this race; the next year to the CMAS Games I did the same. So I knew I was in Eger for that! I wanted it so bad that I did what I had to do and make true one of my dreams!
When you feel you're in front of everybody during a race, it's like if you are flying, it looks so easy… even if it's not!
Who are your favourite Finswimmers and why? Who is/was your point of reference?
I really am impressed by Vassilisa Kravchuk and Pavel Kabanov! Every time I see them swimming, I find it beautiful! They are 2 very amazing athletes and even with their crazy good results they still look humble!
Well I didn't really have a point of reference… Maybe Vassilisa! She was the girl to beat!! My 2 coaches always taught me to have big ambitions!
What do you expect from this sport? How do you see it in the next 10 years?
I'm glad you ask this question. In France, you can hear a lot of debate those times and from my point of view it doesn't seem constructive! It's more a settling of accounts!
I don't pretend to have the answer, and I think nobody can say that. I just expect that people open their mind, just take a look next to them and see what they kind find. Most of them will go and compare us to swimming! Yes, swimming can help us of course, like other sports, but we need to adapt what we learn to Finswimming. People often forgot that a monofin hurts our ankles, that we only use the strength of legs… it's a different sport, so a different way of training!
What do you like about Finswimming? And what do you hate?
What I like about Finswimming, it's all the good things that gives to me. It made me a combative person and it taught me humbleness in good as in bad moments!
I also like how good I feel when I swim with my mono, how it's good to feel tired and proud of you after a hard training or a competition and above all, I love party with my swimming friends!!
What I hate is all that gossip you can hear or all that unconstructive debate when people just talk about their own person. They say they want to help our sport grow, but they don't see how they make it smaller!!
Sometimes, I have the feeling that for them I'm a cheater because they cannot understand why I can succeed and they don't. But here is my secret: I leave my life and whatever happens, happens!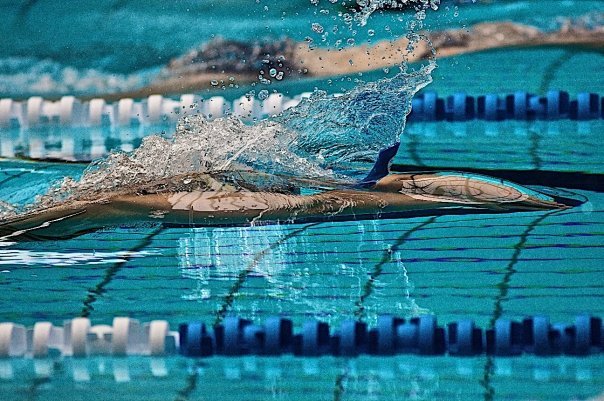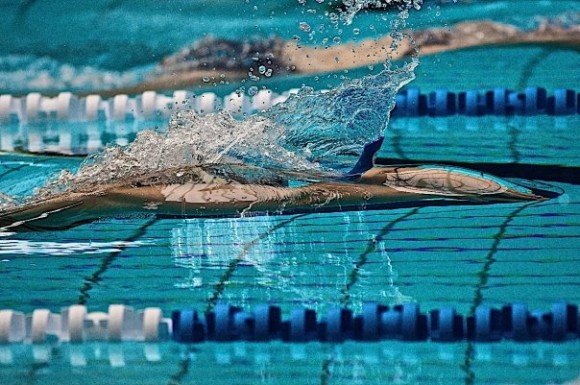 Tell us a Typical Training Day.
Well, since last year, my typical training days were: school in the morning then training during lunch time, school again (except when I was too lazy to go
) And 2 or 3 times a week second training (gym or swimming)
This time, it's different because I'm working now. I need to re-adapt my training, and we are still working on it!
Did you meet a lot of friends with our sports? Are you always in contact with them?
Yes! Most of my best friends are fin swimmers from France of course but from the entire world too! I think we just went through lots of tough stuff all together during training or competition that explains why we are such good friends!
But it's hard to see them only a few times per year! I try to do my best to keep in touch as possible as I can but days are often too short!
If you could do something, what would you do to let Finswimming grow?
Everything I can do!
I don't have lots of time for myself so I just help when I can! But I hope one day I could do more!
For now, I support actions from my friends. Antoine Aouidad is doing a lot with Finspirit for example.
Tell us something (free topic)
Well, again thank you for this interview!
I also want to thank all the people who support me. I think to all my friends who train(ed) with me, especially the POP team! (It's a mix of my 2 teams: Paris and Toulouse!!), to my family and now my co-workers!
I also want to give a special thanks to Hugues Brilhault and Michel Kitchev. They both work together to make me the best! I am not an easy person to train! With my busy schedule and my lazy attitude!
But still, they are always there for me and I know they do a lot sometimes just to make me feel better!
Michel has a different point of view about training than a lot of other trainers, but believe me, my trainings are not only some 15m sprint and that's all! Maybe I'm a good swimmer but without him I won't be anything or at least far from what I am now!
To finish, I knew I was a person who talk a lot but I didn't knew I can do it also by writing!
Help us! Send information and results about Finswimming events and championships!