Katya Sokolovskaya is one of the best young sports girls in the world of Finswimming. She lives in Kiev (Ukraine) and at the moment she is in Barcelona to train with Riccardo Galli and Albert Batalla in the Club Natació Hospitalet. We want to know something more about her and her life.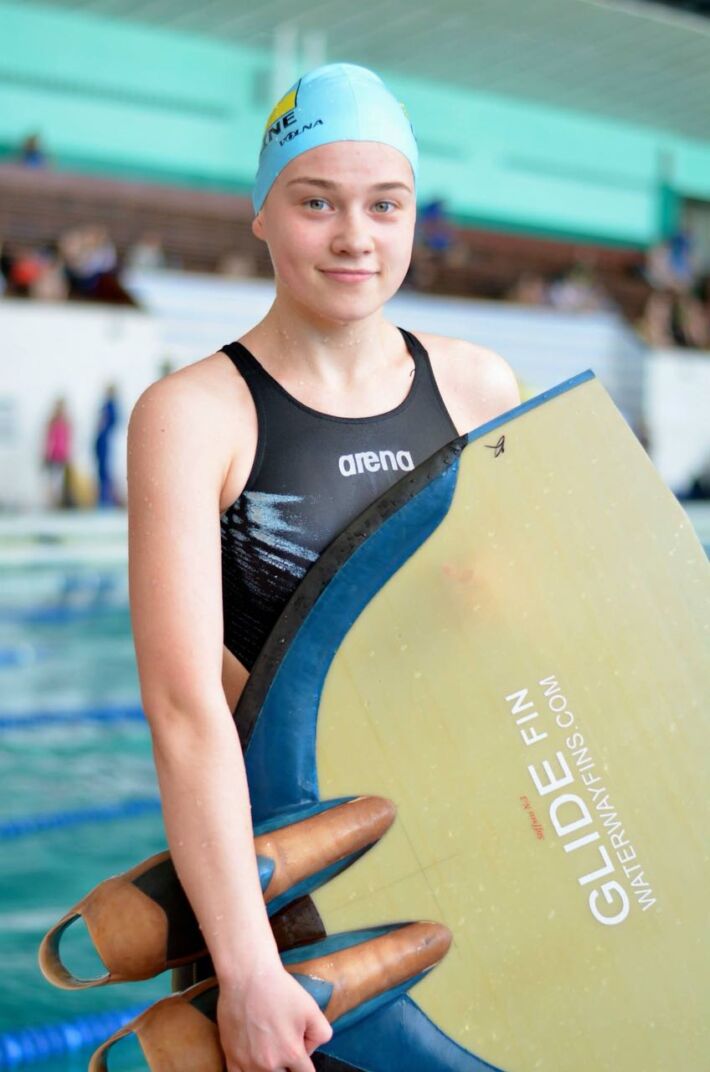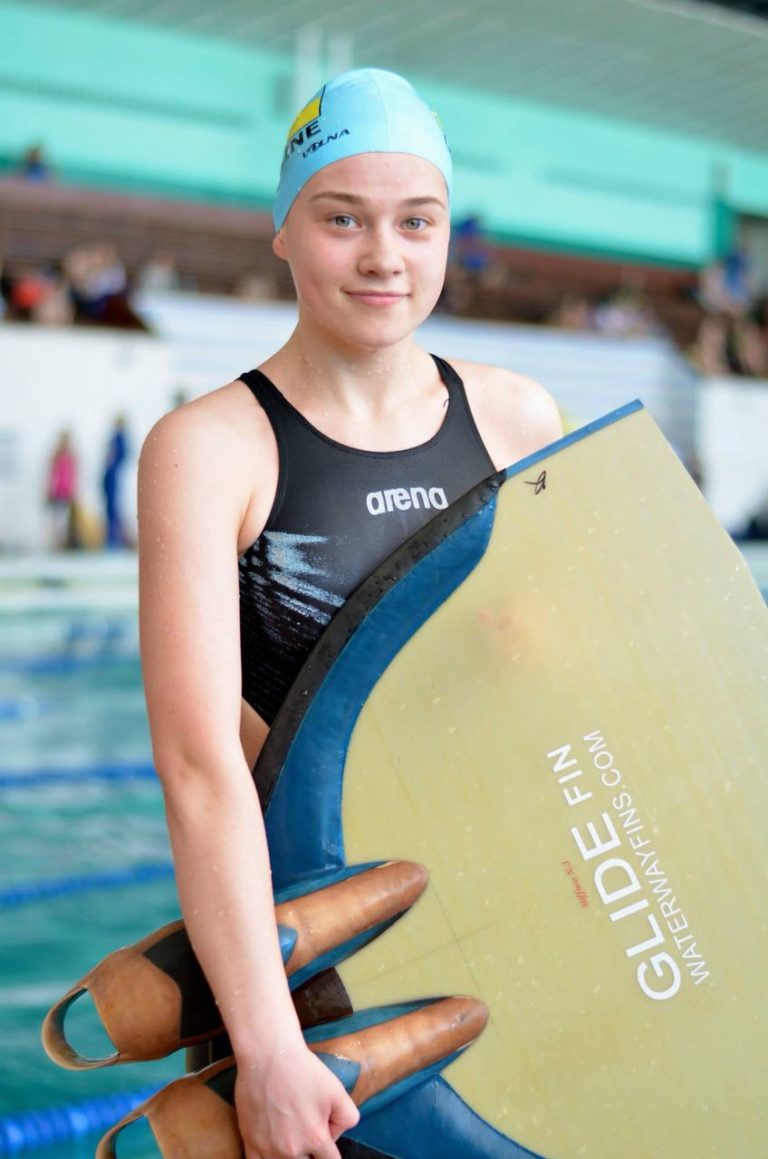 Hi Katya, you are one of the best finswimmers all around the world. Tell us briefly your career, from the beginnings 'till now.
I started to practice Finswimming from the age of 10 years. When I was 14 y.o I was selected in junior national team. In my first world championship our relay (4*200) I was second, that was my first attainment. Then medals in World Cups. The best year for me was 2015. I was European Champion in marathon (6km) and the best junior finswimmer of Ukraine. In 2016 I started swimming for the seniors. That was first senior World championship in my career. We won 3rd place in 4*200 relay. In 2017 I had my first own silver medal from senior European championship!
We know that you are in Barcelona (Spain) and you are going to stay there some time…tell us what are you doing over there.
Through all time in national team of Ukraine and with my Ukrainian coach I totally lost motivation. As I want to swim more I decided to change everything. I found motivation in my coaches Riccardo Galli and Albert Batalla and my dream team in Barcelona.
What do you do in your life?
I study in National University of Physical Education and Sports of Ukraine. I study rehabilitation and phsioterapy.
What are your goals for the future? (sport and life)
In future I want to be not only a successful sportsman, but I also want to prove myself in a role of a coach.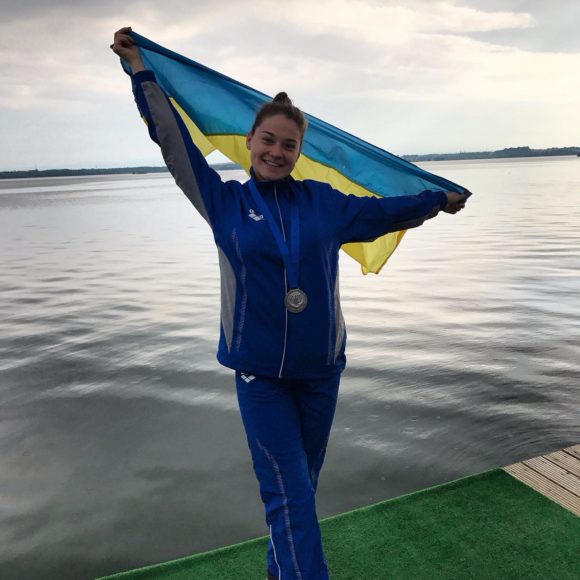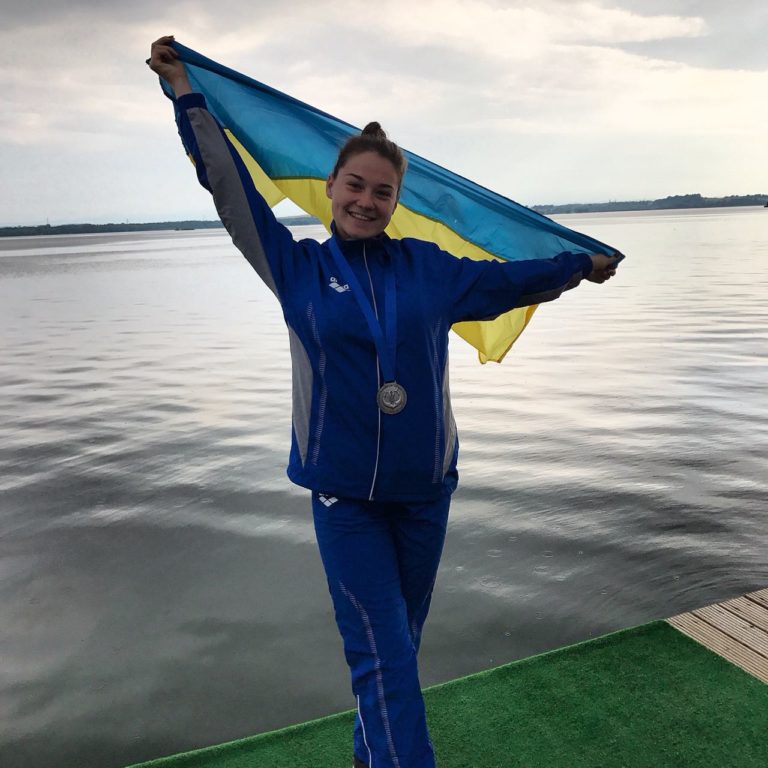 What is your best memory in finswimming?
Hard to say because it's not a memory it's a feeling proud when you swim good results. Also I want to thank finswimming for giving me such wonderful friend all around the world
You travel a lot for competitions, which country would you like to go to compete?
Most of all I like competitions in Greece ( where I had 2 world championships ) and in Germany.
Who is your best competitor?
Hard to say who is the best competitor because there a lot of successful finswimmers all around the world.
What do you like and what do you dislike in Finswimming?
In finswimming mostly that I like is speed. I like to feel myself like a mermaid or a dolphin. The main problem I think are injuries from monofin. But all kinds of sports have their good and bad sides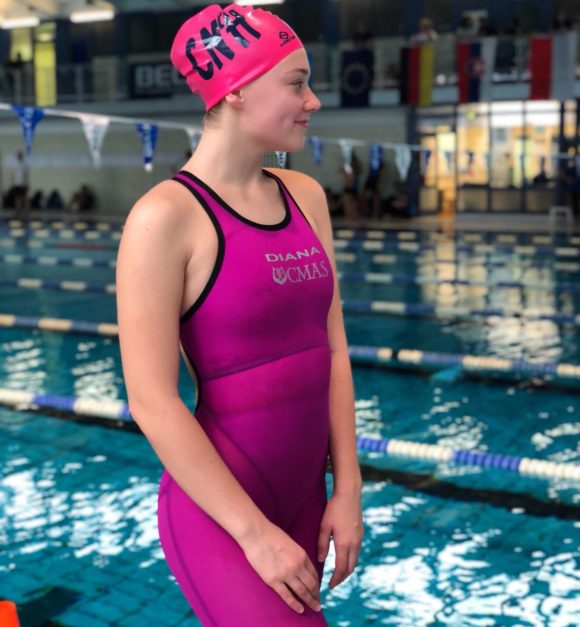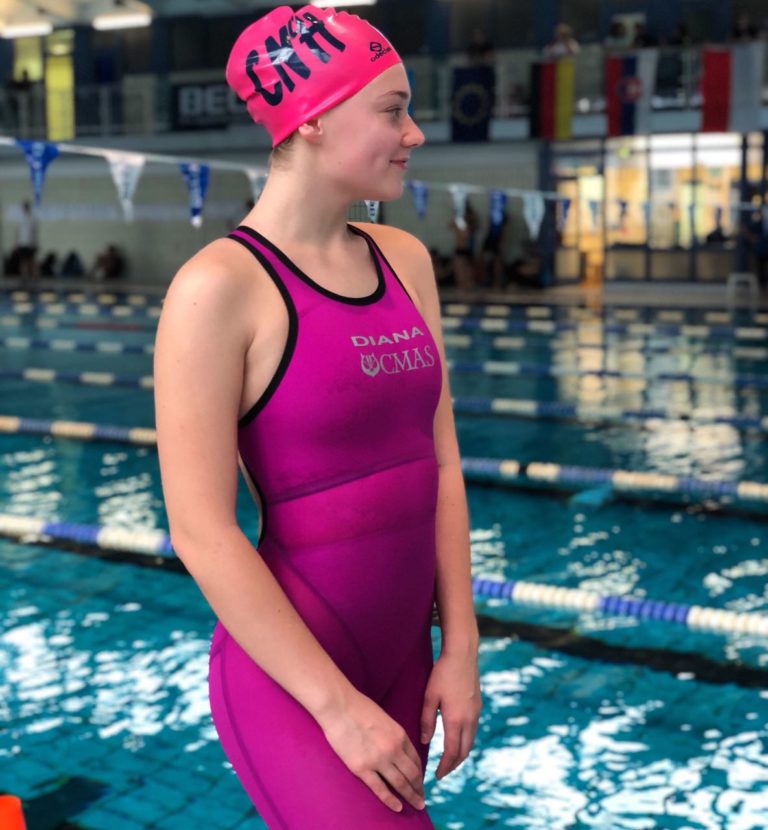 Is popular Finswimming in your country, Ukraine? What would you do to make it more famous?
I don't think that in my country finswimming is popular. Every year there are less people who practice it. Of course I want to make it more famous, every finswimmer waits when it would be in the program of Olympic Games.
Open question. Tell us something by your own!
All I want is to make finswimming more popular because I think it's an important part of my life. I also want to give motivation to other sportsmen
Leer en Español en Sportalsub.net
Help us! Send information and results about Finswimming events and championships!