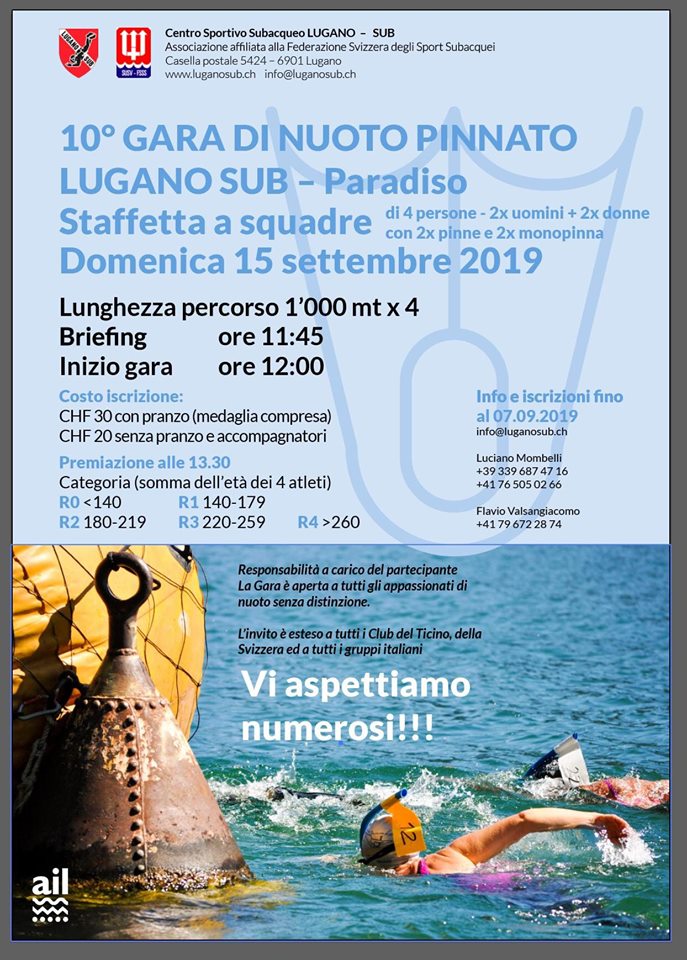 On Sunday September 15th 2017, in the Swiss city of Lugano, the 10th edition of the Lugano Sub Finswimming open water compettion will take place. The event will be held in the lake of Lugano (Lago Ceresio) in the Paradiso location.
Location: Sede Lugano Sub – Riva Paradiso 23 – Paradiso (Lugano – Switzerland)
Help us! Send information and results about Finswimming events and championships!