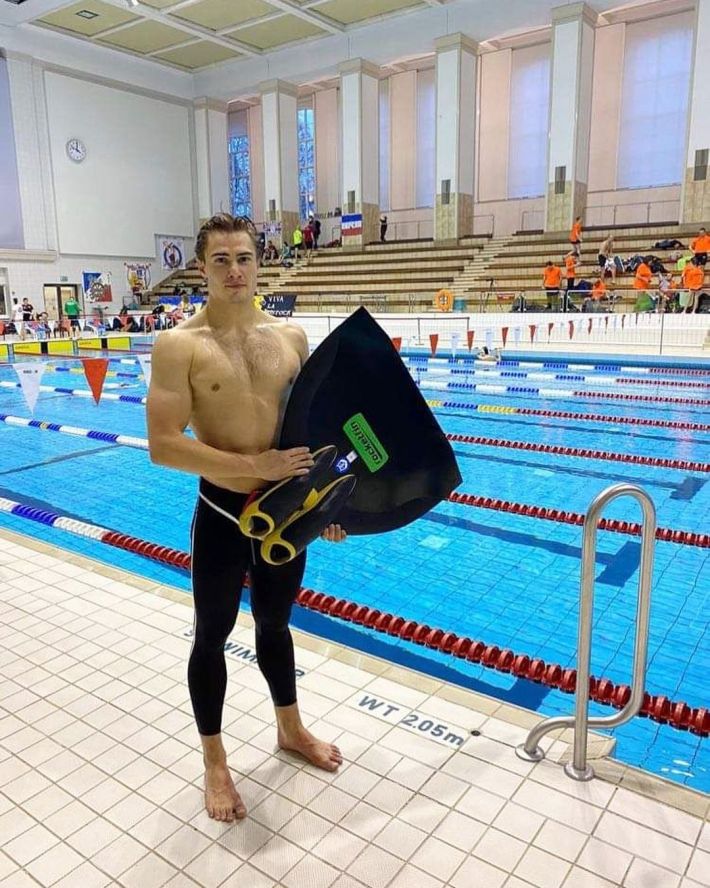 During the second day of the 3rd Round of the CMAS Finswimming World Cup 2022 in Leipzig (Germany), the German finswimmer Max Poschart set the new World Record in the race of 100 sf with the time of 33,71, swam in the relay 4×100 sf!
The previous World Record, his too, was 33,87 set on 06.05.2017 in Berlin!
Congratulations!
We share here the video of the relay.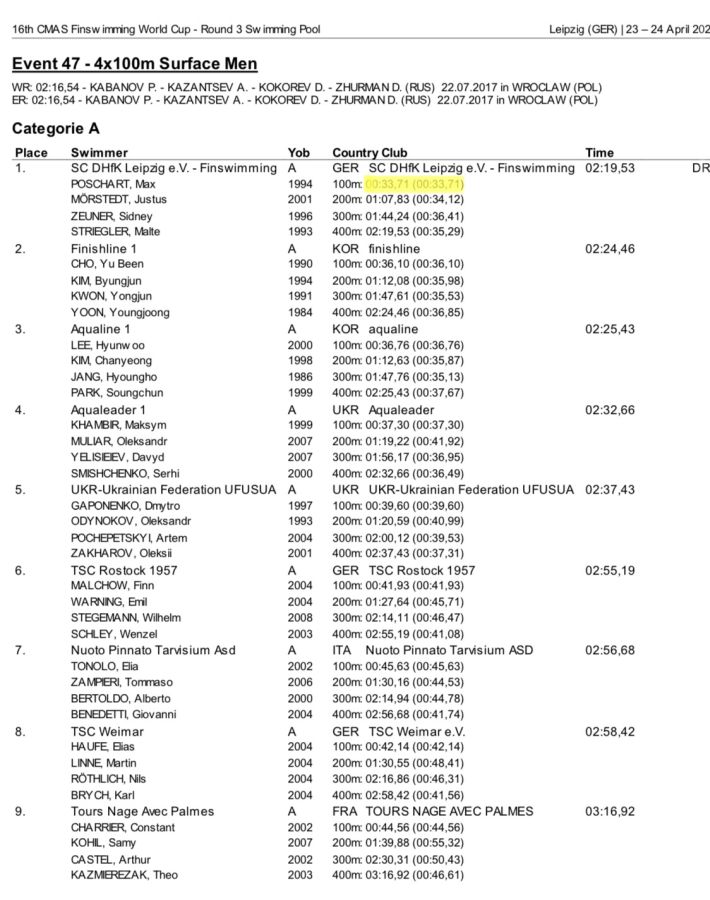 Help us! Send information and results about Finswimming events and championships!