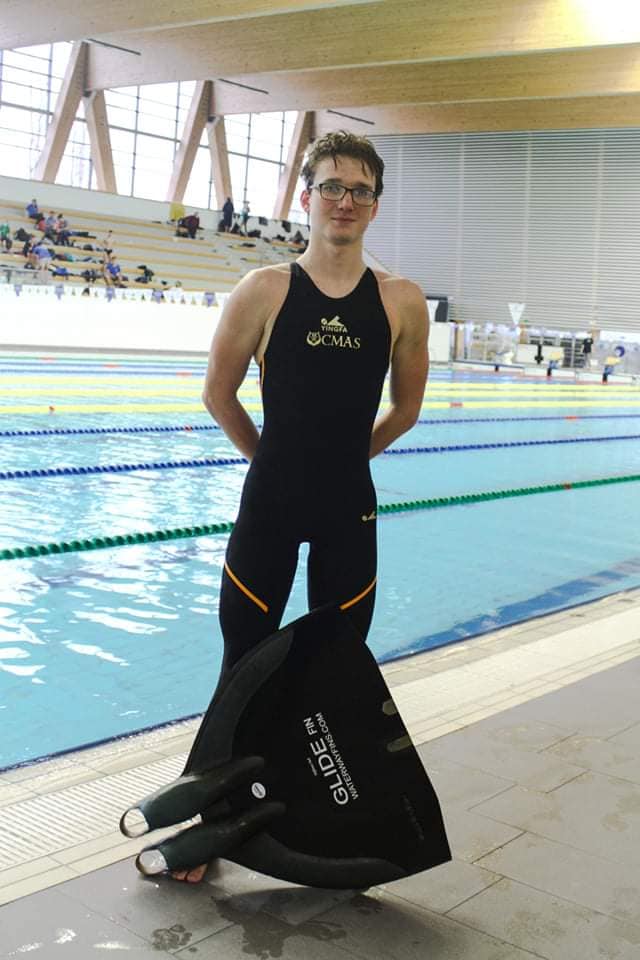 Another great performance by another Hungarian finswimmer! This time is by the young Nándor Kiss, who swam the amazing time of 3.00.26 on the race of 400 sf boys during the Round 3 of the CMAS Finswimming World Cup 2021 in Lignano Sabbiadoro (Italy) on March 21th 2021.
The current record of 400 sf boys is owned by Adam Bukor, with the time of 2.59.77 swam on 06/07/2016 in Annemasse (France) during the Junior CMAS Finswimming World Championships, the only boy under 3 minutes in this event.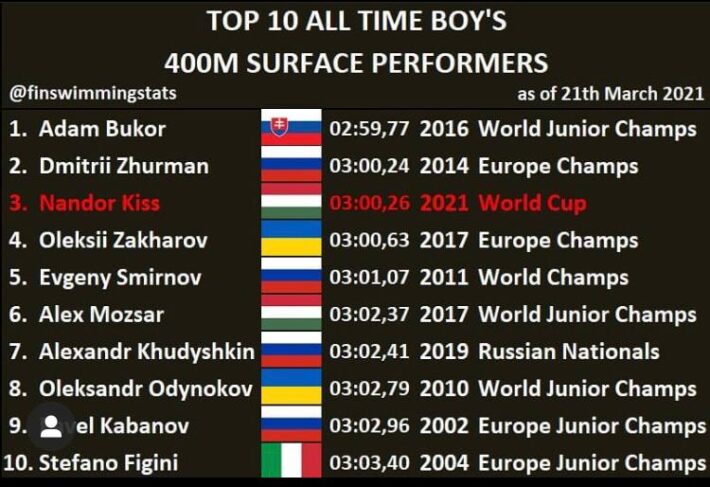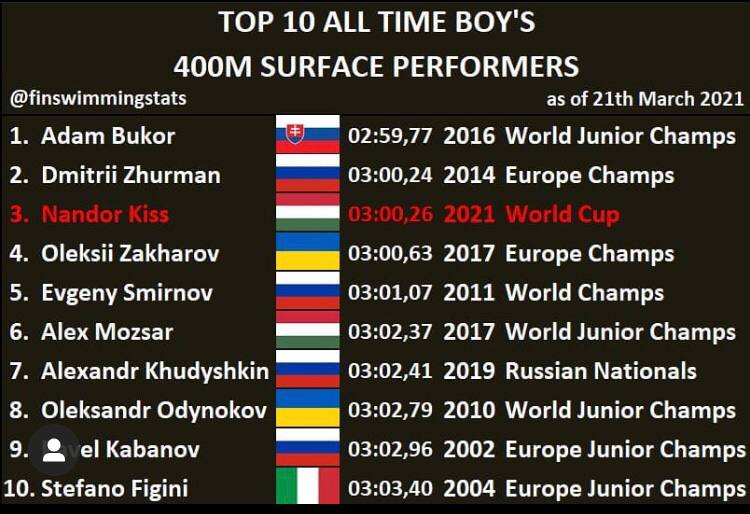 Congratulations to Nándor and also to the Hungarian Finswimming movement!
Help us! Send information and results about Finswimming events and championships!