The champion Nándor Kiss set the new Word Record on 800 sf male with the astonishing time of 6.12.74!
This performance was set during the 3rd Round of the CMAS Finswimming World Cup 2023 in Eger (Hungary).

Nándor was the owner also of the previous record that was 6.13.53.
Many congratulations to this incredible performer from Hungary!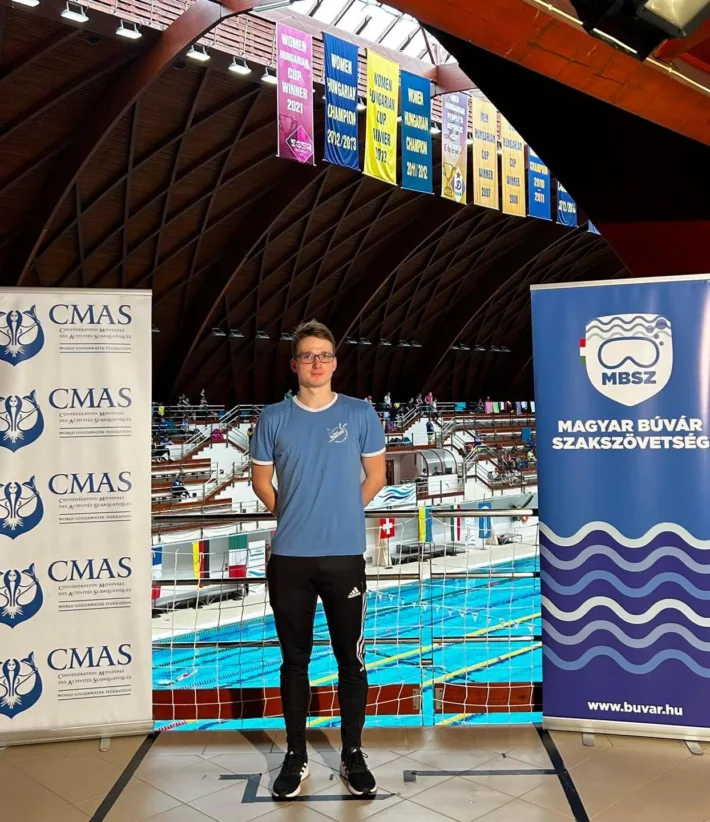 Help us! Send information and results about Finswimming events and championships!