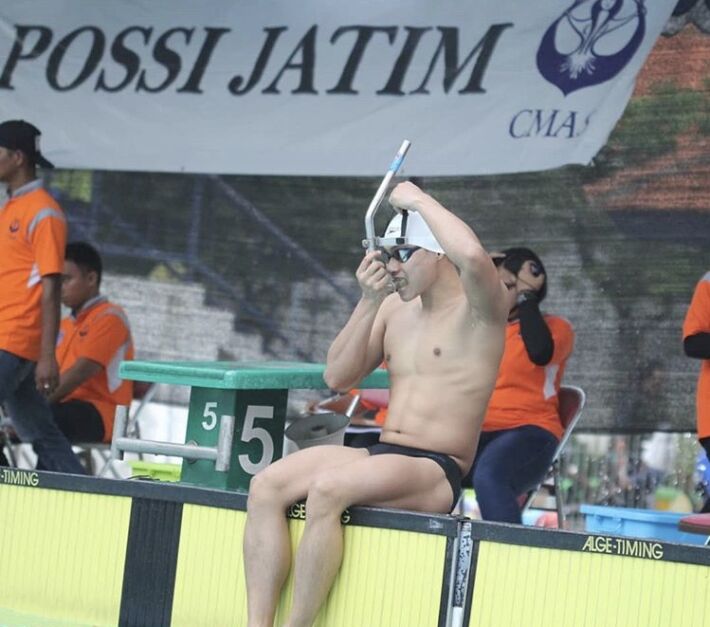 From April 29 to 4 May 2019 several activities will be held during the National Championship of Underwater Activities in Jakarta (Indonesia), that will be:
Finswimming National Championship Senior Pool and Open Water
National Ocean Number Dive Center
Underwater Hockey National Championship
Free Dive National Championship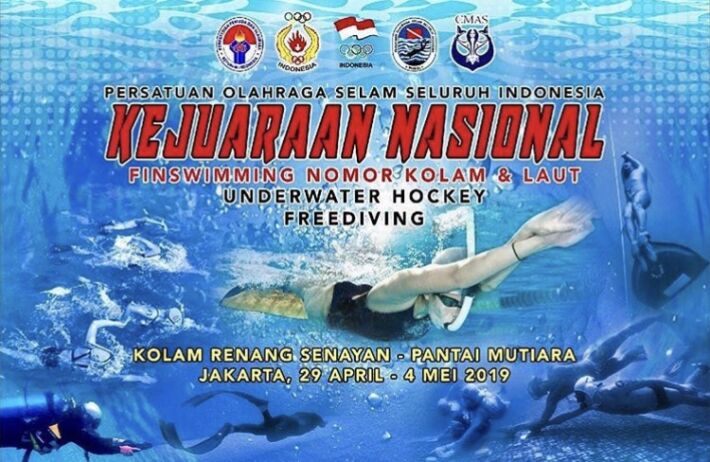 -677
Days
-10
Hours
-44
Minutes
-3
Seconds
Here the official documentation PDF about the event.
JADWAL ACARA KEJURNAS FINSWIMMING NOMOR KOLAM 2019
077 - KEJURNAS FS NOMOR KOLAM SENIOR & KELOMPOK UMUR & NOMOR LAUT 2019 reff
JADWAL ACARA KEJURNAS NOMOR LAUT 2019 reff

RESULTS:
buku hasil

hasil acara 3 & 4 fs 3000 m junior putra & putri

hasil acara 01 & 02 fs 6000 m putra & putri

RESULTS FREEDIVING EVENTS:
2019-National-Indonesia-Championships-Result-for-Freediving

Help us! Send information and results about Finswimming events and championships!