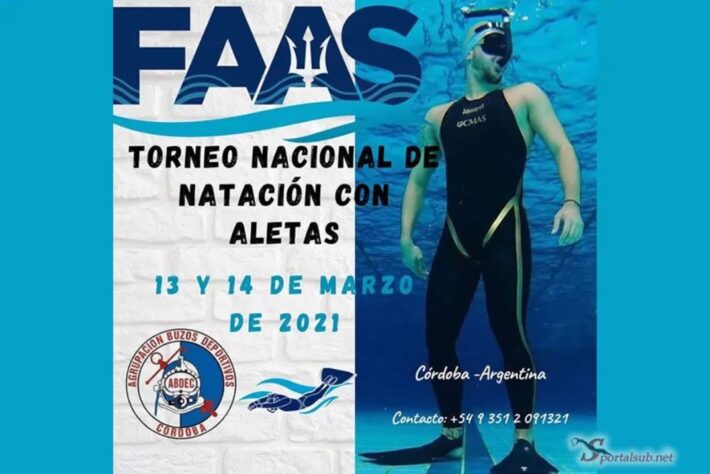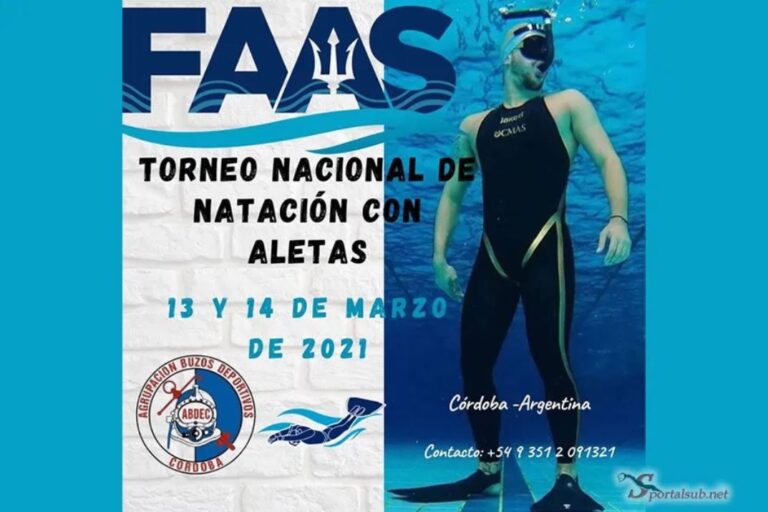 On March 13 and 14, 2021, the Third Date of the 2021 Official Calendar of the Argentine Federation of Underwater Activities will be held in the city of Córdoba, organized by: Grouping Buzos Deportivos Córdoba with the supervision of the International Judge of swimming with fins Virginia Mauro under the general direction of PNB Francisco Lacase, FAAS president.
Likewise, the online theoretical instance for the FAASo National Fins Swimming Judge will be held in virtual mode on Friday, March 12.
Help us! Send information and results about Finswimming events and championships!