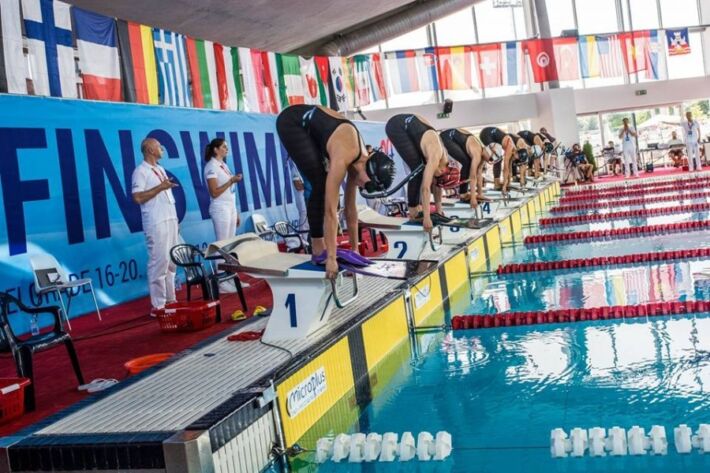 With the Performance Day for our National Teams, in Ioannina, Technical Swimming also enters a restart orbit.
The races are held at the National Swimming Pool of Limnopoula, from today (14/5) until Sunday (16/5), with the participation of a total of 250 athletes / three from 29 clubs and starting hours 09.00 (qualifiers) and 18.00 (finals).
The Conference will be the qualifying criterion for the major international events of 2021, which are:
* World Youth Championship, June 13-19 Lignano (Italy)
* Men – Women World Championship, July 3-9 Tomsk (Russia)
* University Group, July 9-11 Tomsk (Russia)
* Open Water World Championships, September 23-29 San Andres (Colombia)
The participations and the program of the games HERE
The President of KOE Kyriakos Giannopoulos will be in Ioannina today and tomorrow, on the occasion of the Conference.
START LIST + RESULTS (by Session)
Help us! Send information and results about Finswimming events and championships!