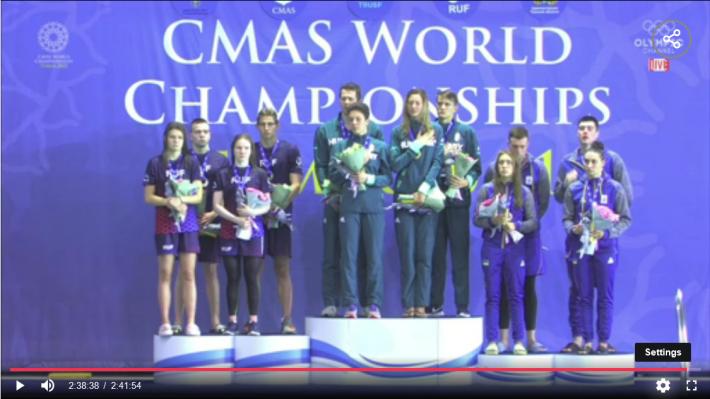 During the session #4 at the Finswimming World Championships in Tomsk, the team of Hungary set the new World Record in the relay 4×100 bifins mix with the time of 2.55.34!
The previous record was held by Russia with the time of 2.58.04 made in 2018.


Help us! Send information and results about Finswimming events and championships!